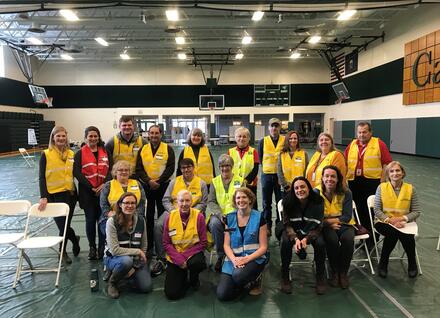 When facing an infectious disease outbreak, natural or man-made disaster, environmental hazard, extreme weather or other health crisis, the Vermont Department of Health must be prepared to respond quickly and effectively. The Health Department works closely with community partners to prepare for emergencies.
We also work with other government agencies, hospitals, health care providers, EMS, first responders and community partners to respond to – and recover from – events and emergencies that threaten the health and safety of Vermonters. Health Department Staff has been responding to the COVID-19 pandemic since January 2020. Learn more about our response efforts.
Learn more about how we help our communities prepare for and respond to emergencies in the sections below.
September is National Preparedness Month!
National Preparedness Month is an observance each September to raise awareness about the importance of preparing for disasters and emergencies that could happen at any time. 
Are you or is your organization planning on hosting a National Preparedness Month event, activity, webinar, or training in your community? We will help get the word out about your event. Let us know by filling out this online form.