You FIRST CAN PAY FOR:
Annual Screening                                                                             
Clinical breast exam
Screening Mammogram
Diagnostic follow up tests
Diagnostic mammogram
Ultrasound
Consultation
Second opinion
Breast biopsy
Risk counseling
MRI when clinically indicated
More information about mammograms
More information about breast cancer
Pelvic exam
Pap test
Colposcopy
Diagnostic tests
Find more information about cervical cancer screening
Annual heart screenings
Blood pressure readings
Cholesterol testing
Blood sugar testing
Interested in learning more about heart health?
Get more information heart disease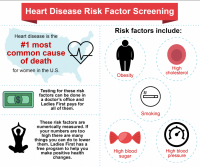 Using tobacco is another risk factor for heart disease. Quitting tobacco is one of the most important things you can do for your health and there's a lot of help available. 
Learn more about quitting tobacco
 
LIFESTYLE PROGRAMS (For Members 30-64)
OTHER services
You First can pay for transportation and interpretation services for You First appointments. 
You First members will be referred for full Medicaid coverage if breast or cervical cancer treatment is needed. For more information please contact our Clinical Navigator at 802-863-7332.