Image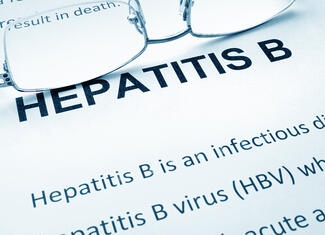 Hepatitis B is a contagious disease caused by the hepatitis B virus. Illness can be either acute or chronic.
Acute hepatitis B virus infection is a short-term illness that occurs within the first six months after someone is exposed to the hepatitis B virus. Acute infection can, but does not always, lead to chronic infection. The infection can range in severity from a mild illness, with few or no symptoms, to a serious condition requiring hospitalization. Some people, especially adults, are able to clear, or get rid of, the virus without treatment. People who clear the virus become immune and cannot get infected with the hepatitis B virus again.
Chronic hepatitis B virus infection is a long-term illness that occurs when the hepatitis B virus remains in a person's body. Risk for chronic infection is related to age at infection: approximately 90% of infected infants become chronically infected, compared with 2%–6% of adults. Chronic hepatitis B can lead to serious health issues, like cirrhosis (scarring of the liver), liver cancer, or even death.