Diabetes is a serious disease that makes your blood sugar too high – either because your body doesn't make enough insulin, or because the insulin it makes is not used correctly by your body.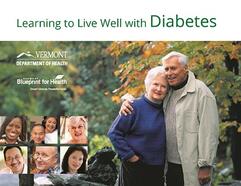 High blood sugar over time causes problems in many parts of the body.
Diabetes affects more than 55,000 Vermonters. The prevalence of diabetes has been steady for the past several years. As overweight Vermont children reach adulthood, diabetes rates are expected to increase substantially.
Even more Vermonters do not know that they have prediabetes – 15% to 30% will develop Type 2 diabetes within five years.