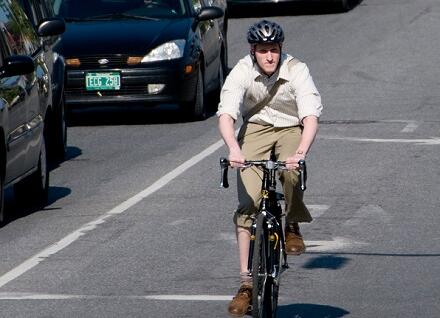 Staying physically active reduces risk of obesity, heart disease, diabetes and some types of cancer. Physical activity also supports emotional health and stress reduction. Creating a workplace that promotes physical activity through policies, programs, and the built environment can help employees stay active during the workday. 
RECOMMENDED STRATEGIES:
Implement policies that allow employees to be active during the day (for example flextime, using paid time for physical activty).
Support physical activity breaks and active meetings such as walking meetings.
Provide on-site bike racks in safe and convenient locations.
Incentivize active commuting to work through biking, walking, rolling or using public transit.
Use signs, prompts and inviting stairwells to encourage the use of stairs.
Provide maps of trails or walking paths in the area.
Provide an on-site fitness space or discount memberships at local gyms.
Offer on-site fitness opportunities such as group classes.
Provide showers, locker rooms and walking paths.
Provide incentives for participating in physical activity or weight management activities.
Include family members in activities that promote physical activity like wellness challenges.  
RELATED RESOURCES:
For more information, download the physical activity section of the Worksite Wellness Toolkit!