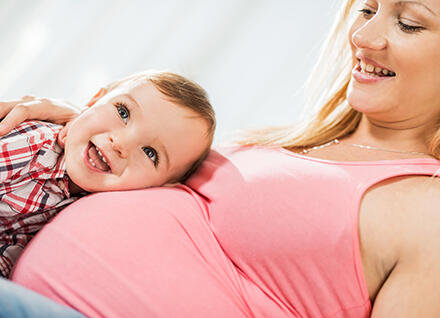 Oral health programs for pregnant women and children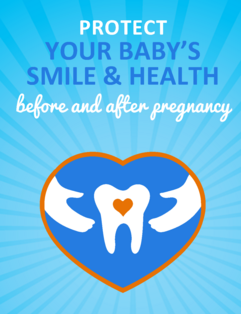 Taking care of your mouth and teeth during pregnancy is important for you and your baby – during and after pregnancy, and throughout life. Maintaining dental health during pregnancy can give your baby a healthy start. Gum disease may lead to low birth weight or preterm birth, and cavities are contagious – cavity-causing bacteria can spread from mother to baby.
Dental care, including X-rays and local anesthesia, is safe during pregnancy. In Vermont, pregnant women who are insured by Medicaid have no dollar limit on covered dental services during pregnancy and for two months after the end of pregnancy. Tips for maintaining a healthy mouth during pregnancy can be found here and here. 
Oral health for babies & children
Your children's teeth, including baby teeth, play an important role in their overall health by helping them chew healthy foods and speak clearly.
Dental caries (cavities) is the most common chronic disease in children, despite being almost 100% preventable. Untreated cavities affect the child's overall health and may lead to problems with eating, speaking, and learning. Every year, approximately 400 Vermont Medicaid-eligible children under age 6 are treated in the hospital for preventable dental problems.
Children who have untreated cavities in their baby teeth are more likely to get cavities in their permanent teeth.
Children who are insured by Medicaid in Vermont can receive dental care through Dr. Dynasaur.
Three proven strategies to prevent cavities:
Vermont's Public Health Dental Hygienist program
This program provides families enrolled in WIC with the opportunity to meet with a dental hygienist to receive oral health education and help finding a local dental office that accepts their insurance.
Public health dental hygienists deliver community education by doing outreach and training to medical and dental providers and supporting community organizations.
They also support prevention programs such as community water fluoridation, the Tooth Tutor program, and access to care.
To learn more about Public Health Hygienists, check out this brief document that decribes their work. A more detailed report can be found here.
Vermont's Tooth Tutor program
This program helps to ensure that every child has access to preventive, restorative and continuous care. Schools choose to participate in the Tooth Tutor Program.
A dental professional helps the school nurse update dental information in each child's school health file and connects or re-connects families who have not accessed dental care in the previous year with a local source of care.
The Tooth Tutor also presents dental health education in the classroom, giving all students the opportunity to learn more about oral health.
To find out how to start a Tooth Tutor Program in your school, contact the Oral Health Program at (802) 863-7330.
More oral health resources for pregnancy & childhood