Image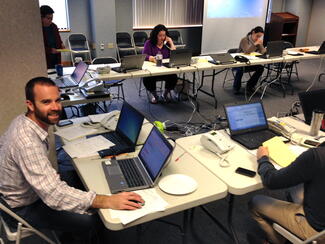 Summary of Events
The Health Department worked with the Agency of Agriculture, Food, and Markets to investigate the misuse of the pesticide chlorpyrifos by AAA Accredited Pest Control of North Clarendon, Vermont in treating residences for bed bugs and other pests.
All indoor uses of this pesticide have been banned by the U.S. Environmental Protection Agency (EPA) since 2001 due to its potential harmful health effects. Exposure to this pesticide can affect the nervous system, and can be especially harmful for children and women of childbearing age. It is not known to cause cancer.
The Health Department contacted landlords and residences of homes and apartments where chlorpyrifos may have been used by AAA Accredited Pest Control from 2009 to 2013. This type of pesticide can stay in the home for a long time even if the home was treated months or years ago.
EPA and CDC's Agency of Toxic Substances and Disease Registry (ATSDR) experts joined the state's response effort in September 2013 to assist with community outreach, testing and recommendations for cleaning anddecontamination. Homes or apartments that have chlorpyrifos detected at levels above the EPA's action level were cleaned and decontaminated by EPA.
By December 15, 2013, the Health Department had reached more than 400 residents and landlords, and a total of 183 homes had been tested:
CATEGORY
HOMES TESTED

Category A

No action is needed, no need for relocation or special cleaning

142

Category B

Lower levels of chlorpyrifos detected, recommend special cleaning (see video guidance for cleaning)

23

Category C/D

Higher levels of chlorpyrifos detected, may recommend EPA cleaning

9/9
Clean Up Guidance for Lower Levels of Chlorpyrifos
The following guidance was provided by the Health Department to owners and residents of properties that were contaminated by the pesticide chlorpyrifos. The guidance was specifically for properties with lower levels (Category B) of chlorpyrifos. It represents the best advice of the Health Department and the Agency of Agriculture at that time.
After cleaning walls and other painted surfaces, prime with a coat of latex primer and then apply two coats of latex paint. For unpainted wood surfaces, either prime and paint or apply several coats of urethane.
How to Clean Low Levels of Chlorpyrifos with Ultra Joy