Find health information in English and other languages spoken in Vermont.
Image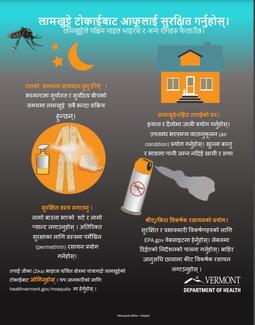 Here are print, video and audio resources in some or all of these languages: العربية (Arabic) | Bosnian | မြန်မာစာ (Burmese) | دری (Dari) | Français (French) | Kirundi | नेपाली (Nepali) | پښتو (Pashto) | Soomaali (Somali) | Español (Spanish) | Swahili | Tiếng Việt (Vietnamese) | American Sign Language (ASL)
Resources include guidance about preventing illness, healthy homes, and preparing for extreme weather events like winter storms, power outages, hurricanes and flooding.
Translations found in these pages were professionally translated. You can have any page in the site machine-translated using the "Select Language" box at the top of the page.