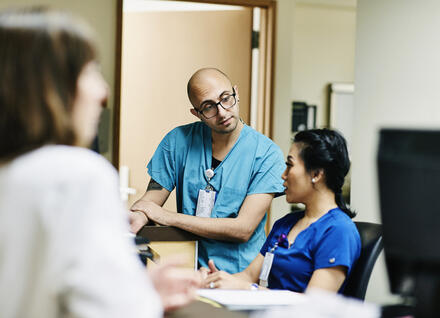 The Health Department works closely with our health care and hospital partners to prepare to and respond to public health emergencies by providing technical support, planning, training, exercising, staffing support, and guidance.
Contact one of our district offices if you have specific questions or need help with any emergency preparedness planning, training or exercises.
Preparedness Activities & Support
Response Activities & Support
During an emergency, health care professionals can contact Public Health and Medical Services staff through the State Emergency Operations Center if activated, or through the Watch Officer Program at Vermont Emergency Management by calling 1-800-347-0488. Please ensure that this information is in your response plans.
Health Department staff deploy to the State Emergency Operations Center to work in conjunction with other state support functions activated during an emergency.
The Public Health and Medical Services support partner function assists with coordinated state response to supplement local resources in response to public health and medical disasters.
Services cover the medical needs of people in the "at risk" or "special needs" populations described in the Pandemic and All-Hazards Preparedness Reauthorization Act of 2013 and in the National Response Framework Glossary, respectively. It includes a population whose members may have medical and other functional needs before, during, and after an incident.