Advance Directives
Advance Directives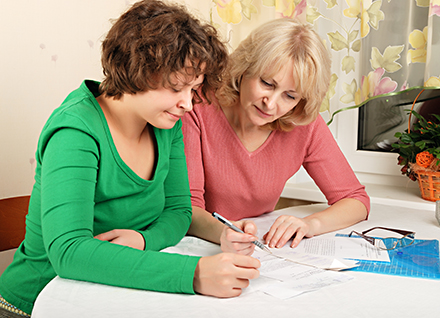 We each have the right to make our own health care decisions. An advance directive ensures your end of life and other critical healthcare decisions will be honored.
An advance directive is what many people think of as a living will, or a durable power of attorney for health care. An advance directive is a written document that outlines your wishes for medical treatment in the future, including if you are no longer able to make those decisions.
Having an Advance Directive gives you:
Peace of mind, knowing that your choices are secure and will be available to your family and doctors even if you become ill away from home.
The serenity of knowing that you will be able to "speak" to your family and doctors through your Advance Directive about your personal philosophy and help them make the decisions you want without feeling guilt or remorse.
The security of confidential, 24-hour access to your choices by hospitals and health care providers across the country.      
Create and Register an Advance Directive
Special Information for Military Personnel
Military personnel completing the DD Form 93 (Record of Emergency Data) are encouraged to use Block 14 to record the existence and location of an Advance Directive. By including this information in Block 14, the service member can maximize the coordination of information contained in the DD Form 93 and in the Advance Directive. Service members are also encouraged to ensure that an agent or agents named in their Advance Directive are the same as those individuals listed for the same duties on their DD Form 93.
Vermont citizens serving in our armed forces are encouraged to submit their Advance Directive to the registry. Once your Advance Directive is registered, you may share your registration identification with your agent and health care providers to ensure that your health care choices are readily accessible when needed.
Privacy Statement
The Vermont Advance Directive Registry is sensitive to the privacy of registrants, the confidentiality of their information and the documents stored for them.
The registry will provide identifying information, emergency contact information, and an exact copy of the advance directive, provided by the registrant, to any provider with a valid request that complies with the policies and procedures of the registry.
Information transmitted via the internet to your provider or healthcare facility is encrypted and secure.
Contact Information
For general information, to request forms, help with completing an advance directive or form, or about medical decision making:
ven@vtethicsnetwork.org
Phone: 802-828-2909
Monday to Friday, 9:00 am–5:00 pm