The Morrisville Local Health Office connects tobacco prevention and quit partners with schools and community organizations throughout the area. We are your local connection to the statewide 802Quits program and resources. If you have questions about smoke-free housing, tobacco-related town zoning and policies, or how to make your business or medical campus smoke-free, contact us and we can help you reach your goals.
Smoking rates in Vermont are declining, but they remain higher in some groups. Learn more about how we provide services and supports to those with the highest rates of smoking and tobacco use.
Local Highlights
Healthy Lamoille Valley is an organization of community members whose mission is to change community norms working with diverse community partners to reduce tobacco use and exposure, prevent youth substance abuse, to reduce substance abuse overall and to support healthy personal choices.
Lamoille County Mental Health Services (LCMHS) is a tobacco-free champion in our area. In 2015 LCMHS implemented their smoke-free campus policy. Vermont Department of Health's 802Quits was instrumental in assisting all employees and consumers in meeting this policy.
CounterBalance is a campaign directed towards the tobacco industry's influence on youth and the damaging impact tobacco use has on community health.
Resources for Quitting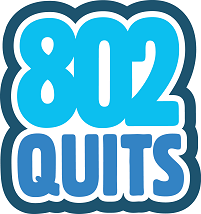 To quit with support via telephone:  800-QUIT NOW or 800-784-8669

Related Resources
Examples of Creating Healthy Communities
Learn More
Tobacco Use in Vermont
Alcohol, Tobacco and Other Drugs – Vermont Community Profiles
Contact Us 
Valerie, Public Health Nurse