Image

Health care providers are required to report positive hepatitis c lab test results to the Vermont Department of Health. Learn more
Image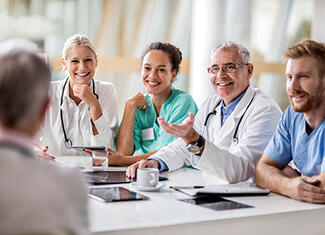 Hepatitis C Virus (HCV) is caused by a virus that damages the liver. Because HCV infection usually produces no symptoms or very mild symptoms during the early stages, many people don't know they have it until their livers are significantly damaged. Left untreated, people with chronic HCV infection are at risk for developing cirrhosis and cancer of the liver.
HCV is found in the blood of people who are infected and is spread primarily through blood-to-blood contact. In rare cases people become infected through sexual contact with someone who has HCV. In the U.S., most reported HCV infections are among people who inject drugs and people born between 1945 and 1965 (baby boomers).
Nationally, there are an estimated 2.4 million people living with HCV. Despite new therapies that can cure more than 90% of chronic HCV, only 50% of those living with it are aware of their infection and most have not received recommended care and treatment.
Signs and Symptoms
Most people (about 70% to 80%) with an acute HCV infection do not experience any symptoms or show signs of the infection. If Hepatitis C symptoms do occur, they usually appear within two weeks to six months after being exposed to the virus. Since most people with acute hepatitis C go on to develop chronic hepatitis C – meaning the virus has remained in your body for 6 months or longer – and still have no symptoms, it's common to have the infection for 15 years or longer before being diagnosed.
Transmission
Hepatitis C is spread by exposure to blood of an infected person. People with the virus can spread it even if they have no symptoms. The virus is not spread through casual contact or in typical school, office, or food service settings.
More on how HCV is transmitted (CDC)
Long-Term Effects of Hepatitis C
Of every 100 people infected with HCV, approximately:
75 to 85 will go on to develop chronic infection.

60 to 70 will go on to develop chronic liver disease.

5 to 20 will go on to develop cirrhosis over a period of 20 to 30 years.

1 to 5 will die from the consequences of chronic infection (liver cancer or cirrhosis).
More information on HCV management (CDC)
Testing for Hepatitis C
Hepatitis C screening is recommended at least once in a lifetime for all adults aged 18 years or older. It is also recommended for all pregnant women during each pregnancy.
One-time hepatitis C screening is also recommended, regardless of age, for people with certain conditions or exposures, including:
People with HIV

People who ever injected drugs and shared syringes or other drug preparation equipment, even those who injected only once or a few times many years ago

People with certain medical conditions, including people who ever received maintenance dialysis or people with persistently abnormal ALT levels

Prior recipients of transfusions or organ transplants

Healthcare, emergency medical, and public safety personnel after needle sticks, sharps, or mucosal exposures to HCV-positive blood

Children born to mothers with HCV infection
Routine testing is recommended for people with ongoing risk factors, including people who currently inject drugs and share syringes or other drug preparation equipment and people with certain medical conditions, including people who ever received maintenance hemodialysis.
Anyone requesting hepatitis C testing should receive it, regardless of disclosure of risk.
More on who should be tested for HCV (CDC) 
Reporting Positive Lab Results
Health care providers are required to report positive HCV lab test results to the Vermont Department of Health. Electronic lab reports are the most common way that this information is transmitted, but for providers who use labs that do not submit electronic lab reports this Hepatitis C Report form is available to be faxed or mailed to the department. Based on the information reported by the provider, a representative of the Health Department may contact the lab, provider practice, and/or patient to gather more information. Providers can help us in our efforts by informing patients with reactive HCV tests that the Health Department may contact them in the future.
Treatment
HCV treatment has significantly improved in recent years. HCV medications can now cure 90% or more of all cases. Patients with HCV should ask their primary care doctor about treatment.
More information on HCV treatment (CDC)
Hepatitis C Surveillance
Since Hepatitis C Virus (HCV) first began to be tracked by the Vermont Department of Health, over 7,000 people in Vermont have been reported as having acute or chronic HCV. All health care providers and laboratories serving Vermont are required by the state to report all positive HCV tests. HCV test results that are reported to the Health Department are kept confidential and are assessed for follow up by surveillance staff. Confirmed cases are then reported to the Centers for Disease Control and Prevention (CDC) through the National Electronic Disease Surveillance System (NEDSS). HCV surveillance is particularly challenging in light of CDC's estimate that up to 50% of people living with the infection in the U.S. do not know they have it.