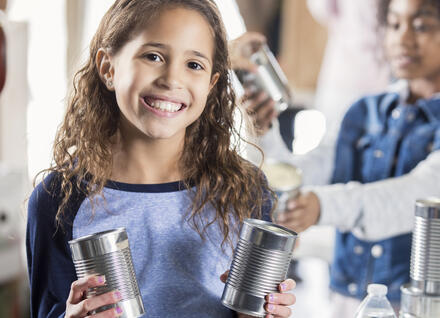 Act now to prepare for any emergency – flooding, an ice storm, power outage, flu pandemic or disease outbreak. You may need to evacuate or stay where you are to keep safe. To help you prepare, here are steps you can take now to protect yourself and your loved ones.
Prepare an Emergency Kit
If a disaster strikes you in your community, you might not have access to food, water, or electricity for several days. You may think that you will have enough time to run to the grocery store, but stores quickly sell out of important supplies following emergency warnings. Preparing emergency kits for your family is an important step in keeping them safe and healthy during a disaster. It is important to consider your family's unique needs when assembling your kit, including medical conditions and pets.
Make a Plan
Make a plan now about how you will contact loved ones. Make sure everyone knows what the plan is.
Plan for family members or neighbors who may have additional considerations related to health and mobility.
Be Informed
Translated Information: There are many ways that Vermonters can get emergency warnings, updates, and safety instructions. Take steps now to make sure you'll get the information you need when an emergency happens.
Stay Informed – Centers for Disease Control & Prevention
Vermont Alert is the state system designed to keep Vermonters informed about emergency situations, weather alerts, road information, and other information that could affect everyday life. Users select what information they wish to receive, how they receive that information (by email, text, phone call, etc.), and to what areas the alerts pertain. VT Alert is a free service and it only takes a few minutes to create an account. Sign up for VT Alert