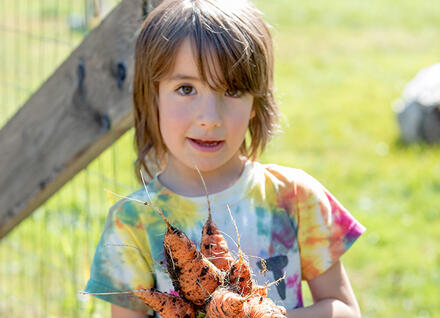 The WIC Program (Women, Infants and Children) provides access to healthy foods, nutrition education, breastfeeding support and referrals to health care and other community resources. You can trust WIC to be your family's nutrition expert during critical periods of growth and development, like pregnancy, infancy and early childhood.
How do I join WIC?
WIC is for income-eligible Vermont residents who are pregnant, breastfeeding or have a new baby, and children under age 5. Parents, grandparents and foster parents may apply for children in their care. Or, if you or your child is on Medicaid, Dr. Dynasaur or 3SquaresVT/SNAP, you can join WIC.
APPLY today! Or text VTWIC to 855-11 to sign up!
Standard message & data rates may apply. Text STOP to opt-­‐out. HELP for help. See end user privacy and terms and conditions.
"...the woman we saw went above and beyond.  She took the time to send me additional recipes and resources for my child."
Local WIC Highlights
What towns does St. Johnsbury office serve?
Barnet, Burke, Concord, Danville, East Haven, Granby, Groton, Guildhall, Kirby, Lunenburg, Lyndon, Maidstone, Newbury (including Wells River), Newark, Peacham, Ryegate, St. Johnsbury, Sheffield, Sutton, Topsham, Victory, Walden, Waterford, Wheelock
Clinics
Appointments are currently offered over the phone, via video, or in person in our St. Johnsbury office. We also operate clinics in three community locations to serve our families closer to where they live. Community clinics were suspended during the COVID-19 pandemic, but will return.  Please call our office to schedule an appointment that is most convenient for you: (802)748-5151
St. Johnsbury Local Health Office
107 Eastern Avenue, St. Johnsbury VT 05819
Gilman Headstart
19 Parrish St, VT 05904 
Lyndonville First Congregational Church
52 Middle St, Lyndonville, VT 05851
Wells River Congregational Church
76 S Main St, Wells River, VT 05081
Little Dippers Doodle Children's Center
1198 Industrial Pkwy, St. Johnsbury, VT 05819
ABC & LOL Child Care Center
1448 Memorial Dr, St. Johnsbury, VT 05819
Nutrition and Health Education
Breastfeeding Support
There are many ways WIC can help you succeed with breastfeeding, including:
·         Extra WIC foods for breastfeeding parents
·         Breastfeeding peer counselors (available in some offices)
·         Referrals to community lactation consultants and other support services
·         Breast pumps
·         Breastfeeding groups and classes
Our staff has a breastfeeding designee that is available to answer breastfeeding questions to help you and your baby meet your breastfeeding goals.
There are Caledonia County employers that are breastfeeding friendly 
. If you're an employer who supports breastfeeding in the workplace and want to be added to this list, fill out our application to be recognized by the State of Vermont for your excellence. Need assistance to become breastfeeding-friendly? No problem! Give us a call at 802-748-5151 and we can help.
For more details, see the WIC breastfeeding section of this page or call us at 802-748-5151.
Farm to Family
At a farmers market you can buy just-picked fruits and vegetables and find something new to try. The market can also be a great learning experience for your kids! The Vermont Farm to Family Program offers coupons for free, locally grown vegetables and fruits to eligible WIC participants. Participating farmers markets. 
Health Care Referrals and Community Programs
We pride ourselves in making sure families are connected with the resources in our community to help meet and maintain their goals. We connect WIC participants with a variety of resources related to food, child care, health care, drug and alcohol programs and housing.
Learn more about how we can help with referrals
·         Health Insurance
·         Affordable Housing
·         3SquaresVT
·         Childcare / Preschool
Some community partners that we make referrals to include:
Related Resources
Learn More
Contact Us
802-748-5151
Toll-free: 1-800-952-2936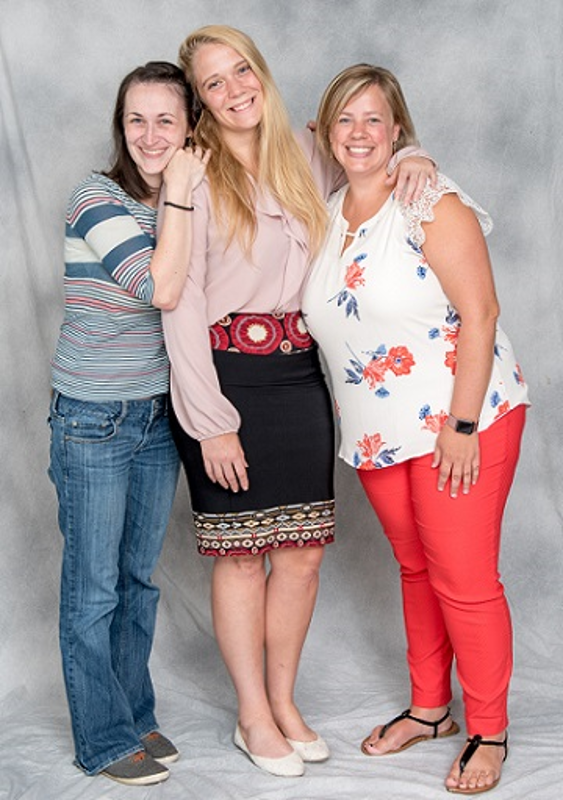 Our WIC staff welcomes you!