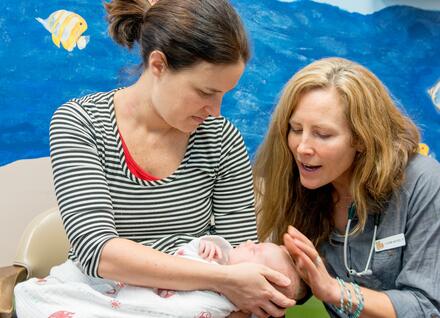 WIC is a nutrition program for you and your growing family.
There are four parts to the WIC program:
Nutrition Education. Nutrition information, tools and solutions for parenting, nutrition and a healthy lifestyle.
Breastfeeding Support. To help you meet your goals.
Healthy Foods. WIC foods include fruits and vegetables, whole grains, eggs, milk, cheese, yogurt, peanut butter/beans, cereal, juice, infant foods and formula.
Health Care Referrals. Personalized referrals to health services and other community resources.
Parents-to-be, new Parents and babies
While you're pregnant, WIC supports you to to learn about breastfeeding and newborn behavior. At your first appointment, we'll schedule your mid-pregnancy check-in and nutrition activities.
Children up to age 5
As your baby grows, WIC is here to support your family and will see you about every 6 months until your child's fifth birthday. In between appointments, you choose the nutrition activities that work best for you.