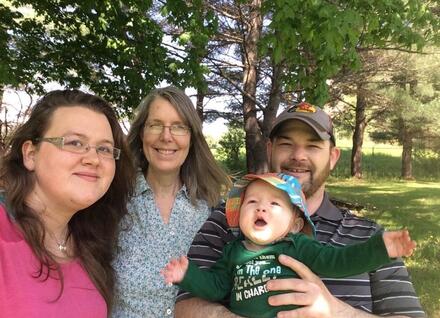 We partner with the Department for Children and Families Child Development Division to deliver a comprehensive system of voluntary home visiting in Vermont. While there can be some variation regarding eligibility or length of service, all home visiting includes trained professionals  – nurses, social workers, child development specialists and more – who meet regularly with expectant parents or caregivers with young children in their homes. Home visitors partner with parents and caregivers to tailor services and resources to best meet the unique needs of each family. We work with families and caregivers to:
Recognize and build on the strengths of the family, parents and children in the home.
Teach parenting skills and model effective techniques.
Promote early learning in the home with an emphasis on positive interactions between parents, caregivers and children.
Provide information and guidance on a wide range of topics including breastfeeding, safe sleep position, injury prevention and nutrition.
Conduct screenings and provide referrals and connections to resources if necessary.
Connect families to other services and resources as appropriate.