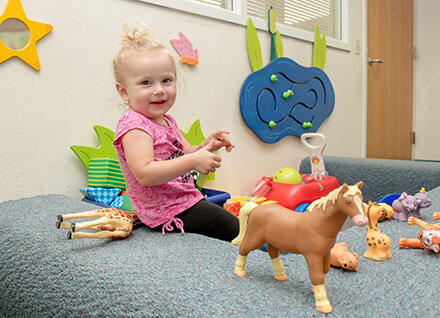 WIC is the Federal Special Supplemental Nutrition Program for Women, Infants and Children. WIC provides access to healthy food, nutrition education, breastfeeding support, and referrals to health care and other community programs. You can trust WIC to be your family's nutrition expert during critical periods of growth and development, like pregnancy, infancy and early childhood.
Over half of the new babies and 40% of pregnant women in Vermont benefit from WIC.
The Rutland WIC office serves the communities of Benson, Brandon, Castleton, Chittenden, Clarendon, Danby, Fair Haven, Goshen, Hubbardton, Ira, Killington (Sherburne), Mendon, Middletown Springs, Mount Holly, Mount Tabor, Pawlet, Pittsfield, Pittsford, Poultney, Proctor, Rutland City, Rutland Town, Shrewsbury, Sudbury, Tinmouth, Wallingford, Wells, West Haven and West Rutland.

Pregnant women, new mothers, infants and children up to age five can be eligible for WIC. There are many ways to apply for WIC. Choose the option that works best for you and your family:
Click, and  Apply today!
Call the Rutland WIC office at 802-786-5811 Option 2
Stop by our office at 88 Merchants Row in Rutland. We are on the third floor of the Asa Bloomer State Office Building.
WIC Clinics
We offer a variety of dates and times for WIC Clinics, including early and evening hours. We also host WIC Clinics at a variety of locations including Rutland, Poultney, Brandon, and Castleton. To find out more, call the Rutland District office at 802-786-5811 option 2.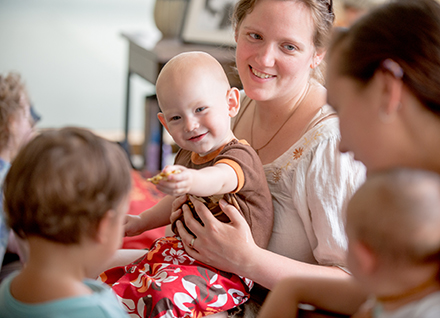 WIC Benefits
Below are just some of the many benefits of enrolling in Vermont WIC with the Rutland District office.
Nutrition and Health Education
We offer a variety of learning opportunities to help you keep your family healthy. See a monthly calendar of nutrition education opportunities offered in the area or call 802-786-5811 . Among the opportunities available throughout the year are:
Baby Shower– Every May, the Rutland Local Health Office hosts a baby shower for WIC. Join the WIC peer counselors, other moms and moms-to-be for prizes, snacks, breastfeeding support and fun!
Secrets of Baby Behavior and Cues – These classes are offered every month to help you learn how to recognize hunger cues, sleep patterns, reasons for crying, and solutions to common concerns.
Farm to Family – Every June and July, the Farm to Family Program gives WIC participants coupons for free, locally grown, fresh vegetables and fruits from farmers' markets. See the complete list of markets authorized to accept coupons in 2019.
Growing Gardens –

Every spring, once it's time to get our gardens growing, join us to plant seeds and learn how to grow your very own garden. It's something you will be able to enjoy all summer long!

 

WICHealth.org Online Learning (in English and Spanish) – Convenient online nutrition education for WIC participants. You can do it anytime and anywhere you have internet access on any computer, tablet or smart phone.
Healthy Foods
Buy your WIC foods at authorized grocers using your Vermont eWIC card. The card looks and works like a debit card. You can shop when it's convenient and choose from a wide variety of WIC-approved foods at the following stores in our area:
Hannaford (Rutland)
Price Chopper (Rutland, West Rutland and Granville, NY)
Shaw's (Fair Haven and Poultney)
Prunier's Market (Hydeville)
TOPS Friendly Markets (Rutland)
Breastfeeding Support
Our staff, including two lactation counselors, are available to answer breastfeeding questions to help you and your baby meet your breastfeeding goals. Here are some of the breastfeeding resources WIC supports and provides in our community:
Breastfeeding Class – Planning to nurse? Not quite sure? Learn how to get a good start in the hospital and early weeks. We co-facilitate this class with Rutland Regional Medical Center.
Peer Counselors – Our Peer Counselors offer mom-to-mom support and help you learn what to expect while breastfeeding. In addition to the guidance provided from lactation consultants, physicians and your WIC nutritionist, mom-to-mom support can help you feel confident every step of the way.
Breast pumps – To support moms continue breastfeeding as they return to work or school, we give out hand-held and loan electronic breast pumps to nursing moms.
Breastfeeding-Friendly Employers – There are Rutland County employers that are breastfeeding friendly . If you're an employer who supports breastfeeding in the workplace and want to be added to this list, fill out our application to be recognized by the State of Vermont for your excellence. Need assistance to become breastfeeding-friendly? No problem! Give us a call at 802-786-5811 option 2 and we can help.


Referrals
We pride ourselves in making sure our clients are connected with the resources in our community to help meet and maintain their goals. We connect clients with a variety of resources on a variety of topics including:
Health Insurance
Affordable Housing
3SquaresVT
Childcare / Preschool
Some community partners that we make referrals to include:
Physician Offices, Dental Offices, & Mental Health Offices
Related Resources
Apply for WIC
Watch "Shopping with WIC" videos
Use the WICShopper Smartphone App
Vermont WIC Foods
USDA Nondiscrimination Statement
Learn More
WIC in Vermont
Family Planning & Pregnancy for Vermonters
Infants & Young Children in Vermont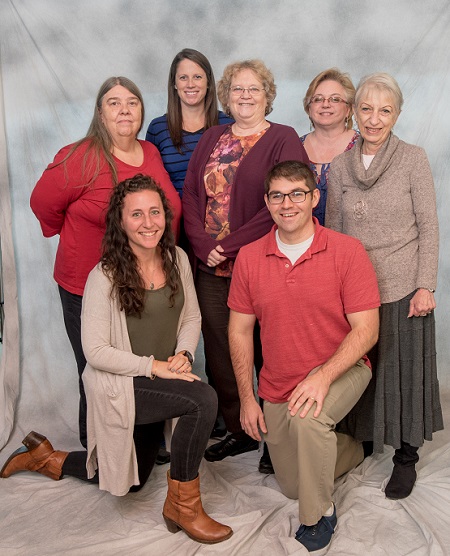 Our WIC staff welcomes you!
Contact Us
802-786-5811 option 2
AHS.VDHOLHRutland@vermont.gov