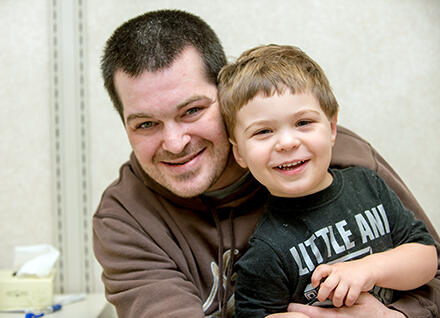 WIC is the Federal Special Supplemental Nutrition Program for Women, Infants and Children. WIC provides healthy food and a whole lot more, including nutrition education, breastfeeding support, and referrals to health care and other community programs. You can trust WIC to be your family's nutrition expert during critical periods of growth and development, like pregnancy, infancy and early childhood.  
Over half the new babies and 40% of pregnant women in Vermont benefit from WIC!  Learn more about WIC, or apply now. The Brattleboro WIC office serves the communities of Athens, Brattleboro, Brookline, Dover, Dummerston, Guilford, Halifax, Jacksonville, Jamaica, Marlboro, Newfane, Putney, Rawsonville, Somerset, Stratton, Townshend, Vernon, Wardsboro, West Dummerston, Westminster (Gageville), Whitingham, Williamsville, and Wilmington.
How to Join WIC
Many pregnant women, new mothers, infants, and children up to the age of five qualify to receive WIC benefits. To find out if your household is eligible, contact the Brattleboro Local Health Office at 802-257-2882, check online, or email us at AHS.VDHOLHBrattleboro@vermont.gov. Those with Vermont Medicaid are already eligible to participate in WIC!
WIC Clinics
WIC clinics are offered at the Brattleboro Local Health Office at various times throughout the week. We also hold clinics at Early Education Services on Birge Street in Brattleboro, in Townshend and in Wilmington every other month, as well as biannual clinics in Westminster. For information on scheduling an appointment at any of these locations, call us at 802-257-2882.
Clinic Locations
Brattleboro Local Health Office
232 Main Street, Suite 3
Brattleboro, VT
Early Education Services
130 Birge Street
Brattleboro, VT
Old School Community Center
1 School Street
Wilmington, VT
Southeastern Vermont Community Action (SEVCA)
91 Buck Drive
Westminster, VT
Townshend Public Library
1971 VT Route 30
Townshend, VT
WIC Benefits
Healthy Foods
WIC food packages offer a variety of nutritious foods to help new mothers, infants, and children stay and grow strong. See the Vermont WIC Foods guide. Food benefits can be accessed with an eWIC card that works just like a debit card.  You can shop when it's convenient for WIC-approved foods at the following stores in our area:
All Vermont Hannafords, Price Choppers, and Shaw's Supermarkets
Clark's Quality Food (Londonderry)
Brattleboro Coop
Hannaford (Keene, NH)
Shaw's Supermarket (Keene, NH)
Nutrition Health and Education
In addition to in-person counseling sessions, we offer a variety of learning opportunities to help you keep your family healthy. Call 802-257-2882 for a current schedule.
Learning Opportunities
Breastfeeding Basics Class: Planning to nurse? Not quite sure? Learn how to get a good start in the hospital and early weeks.
Secrets of Baby Behavior Class: Learn how to recognize hunger cues, sleep patterns, reasons for crying and solutions to common concerns.
Fit WIC: Fit WIC encourages your family to play every day, with ideas for indoor and outdoor play, building skills, and finding new places to visit. For more information, see the Physical Activity section of this page.
WIC2Five: WIC2Five provides weekly health and nutrition tips by text.  Each message is specific to your child's age and stage of development, and offers helpful health and nutrition information, and more! WIC2five is just one of the many benefits from WIC, your family's trusted source for nutrition information.
WICHealth.org:  Online Learning (in English and Spanish): This site provides online nutrition education for WIC participants. Convenience at its best! You can login at any time and wherever you have internet access. Use any computer, tablet or smart phone.
Farm to Family: During July, August, and September, the Farm to Family program gives WIC participants coupons for free, locally grown, fresh vegetables and fruits from farmers' markets. See a list of participating farmers markets in Vermont.
Breastfeeding Promotion and Support
Need assistance in reaching your breastfeeding goals? Our public health nurses and nutritionists are here to answer questions you have about breastfeeding to help you and your baby get off to a good start. Breast pumps are available for WIC participants to support mothers as they return to work or school. Call us at 802-257-2882 for more details or see more breastfeeding information.  
Dental Hygienist
Young children and pregnant women are at an increased risk for developing a variety of dental issues. Brushing twice a day, flossing, having a source of fluoride, receiving routine dental care, and consuming a diet free of extra sugar are just some of the ways that you can help avoid dental cavities and gum disease. Our dental hygienist can help connect you with a dental practice and can offer tips to help you achieve and maintain good oral health! To learn more, call 802-254-3287.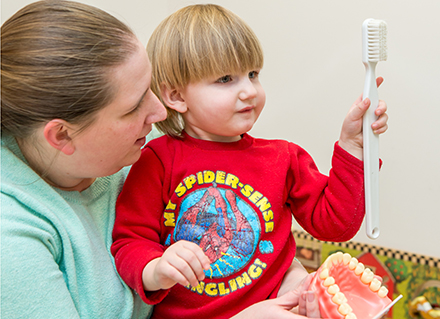 Referrals
Connecting our WIC families to resources in the community remains one of our highest priorities. We direct families to resources on a variety of topics including:
Health Insurance
Affordable Housing
Childcare / Preschool
Plus much, much more…
Related Resources
Apply for WIC
Watch "Shopping with WIC" videos
Use the WICShopper Smartphone App
USDA Nondiscrimination Statement
Learn More
WIC in Vermont
Family Planning & Pregnancy for Vermonters
Infants & Young Children in Vermont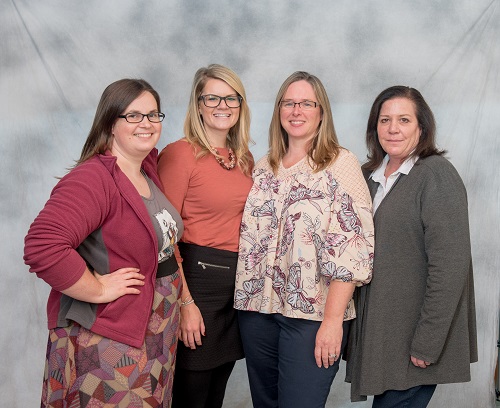 Our WIC staff welcomes you!
Contact Us
You can reach our WIC staff at AHS.VDHOLHBrattleboro@vermont.gov or contact them individually by phone at:
Dawn, Health Outreach Specialist II 802-251-2103
Brooke, Public Health Nutritionist 802-251-2104
Shyla, Public Health Nutritionist 802-251-2108
Sue, Public Health Dental Hygienist 802-254-3287