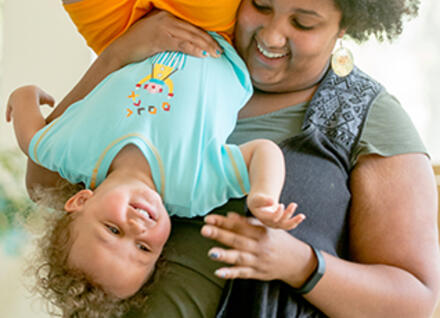 WIC is the Federal Special Supplemental Nutrition Program for Women, Infants and Children. The Burlington WIC Program provides a wide variety of services and supports to pregnant women, postpartum women, infants, and children under age five. These services include healthy food, nutrition education, breastfeeding support, and referrals to community partners and programs. Over half the new babies and 40% of pregnant women in Vermont benefit from WIC.
Learn about program eligibility and more. APPLY today!
Our WIC staff have backgrounds in nutrition, health, and lactation support. Our Public Health Dental Hygienist is available to check teeth, apply fluoride varnish, and help find a dental office for your family.
Breastfeeding Support
We have breastfeeding peer counselors who provide one-on-one breastfeeding support to pregnant and postpartum participants. Our peer counselors are supervised by an Internationally Board Certified Lactation Consultant who provides consultation for pregnant and postpartum participants to ensure that they achieve their ideal feeding relationship. Electric pumps are now available through Medicaid with a prescription from the participant's doctor. WIC also has hand pumps and loaner electric pumps for participants in need. Breastfeeding classes for prenatal and postpartum participants are also offered. These are just a few of the many ways that we serve families in our community.
Nutrition Activities
Families complete nutrition activities in between their appointments to renew electronic food benefits. Nutrition activities can be completed by attending a WIC-approved nutrition class in the community, completing an online activity at WICHealth.org, or coming into the office for in-person nutrition counseling. Using these tools, families learn about many topics, such as understanding baby behavior, finding healthy foods on a budget, and working with a picky eater. We aim to support you in creating a healthy environment for your family to thrive in. 
Click on this link for a monthly calendar of
Nutrition Education Opportunities
 offered in the area.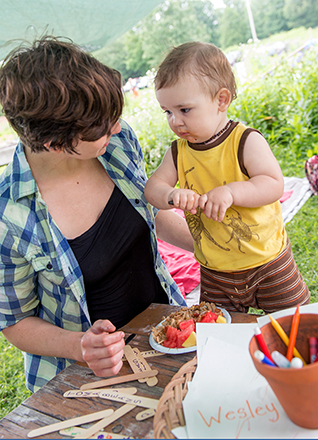 Call 802-863-7323 to make an appointment.  We offer appointments at the locations listed below. We are closed on state holidays.
Burlington
Vermont Department of Health - Burlington Local Health Office
108 Cherry Street, Suite 102
Burlington, VT
Click on this link for
Burlington Parking Information
.
Appointments are available Tuesday - Friday
Call between 8:00-9:00 a.m. on the day you would like to come in. We will see you the same day.
If you want to schedule ahead, please call at the beginning of the month.
Evening appointments are available on the 1st and 3rd Wednesdays of the month until 6:00 p.m.
Hinesburg
Hinesburg United Church,
10570 VT-116
Hinesburg, VT
Clinics are offered one Monday each month. Please call in advance to make an appointment.
Milton
United Church of Milton
51 Main Street
Milton, VT
Clinics are offered one Monday each month. Please call in advance to make an appointment.
Other nutrition education resources:
Fit WIC encourages your family to play every day, with ideas for indoor and outdoor play, building skills, and finding new places to visit.
WIC2Five provides weekly health and nutrition tips by text.  Each message is specific to your child's age and stage of development, and offers helpful health and nutrition information, and more! WIC2five is just one of the many benefits from WIC, your family's trusted source for nutrition information.
WICHealth.org Online Learning (in English and Spanish) –    Online nutrition education for WIC participants. Convenience at its best.  You can do it anytime and anywhere you have internet access. Use any computer, tablet or smart phone.

Related Resources
Apply for WIC
Watch "Shopping with WIC" videos
Watch "Shopping with WIC" videos in Maay Maay | Nepali | Somali | Spanish
Use the WICShopper Smartphone App
Vermont WIC Foods
Vermont WIC Foods in Nepali | Somali | Spanish
USDA Nondiscrimination Statement
Learn More
WIC in Vermont
Family Planning & Pregnancy for Vermonters
Infants & Young Children in Vermont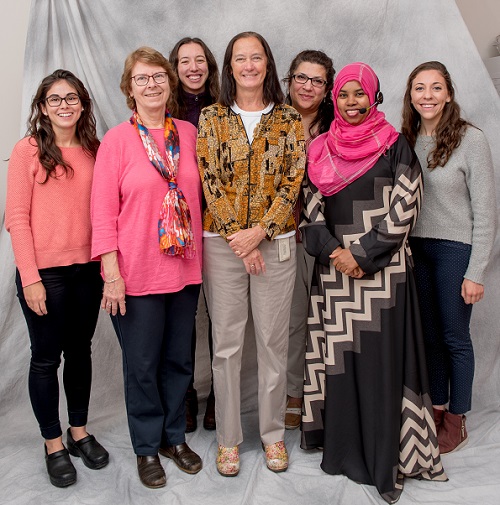 Our WIC staff welcomes you!
Contact Us
802-863-7323