Powassan virus disease is a rare but serious illness caused by the bite of an...
Anaplasmosis is a tickborne disease caused the bacterium Anaplasma phagocytophilum. It is spread by the...
Borrelia miyamotoi is a bacterium recently recognized to cause disease in humans. Although it sounds...
Public Health GIS Maps The Health Department supports several web apps that address important public...
People can be exposed to the bacteria Francisella tularensis that cause tularemia in a number...
Lyme disease is the most commonly reported tickborne disease in Vermont. In 2017, Vermont had...
Ehrlichiosis is a disease caused by an infection with Ehrlichia bacteria. The bacteria are transmitted...
Babesiosis in Vermont is caused by an infection with a parasite called Babesia microti...
Six tick species are known to bite humans in Vermont, and five can transmit diseases...
Be Tick Smart! Take steps to prevent bites, learn how to do tick checks, how...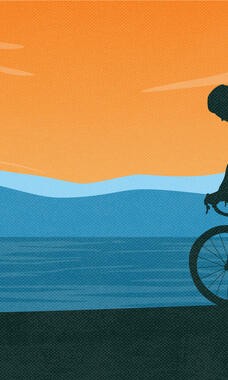 The Vermont Tick Tracker is a crowd-sourced tool that allows anyone to contribute to our...
Responding to climate change will benefit health now.
Climate Change Impacts Infectious Diseases