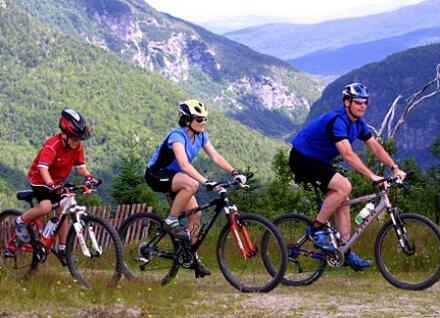 Warm weather has arrived in Vermont, and the mountains are lush and green. Swimming, hiking, biking, grilling, sports and even outdoor projects are among the many Vermont summertime activities on our to-do lists! It is easy to prevent illness and injury while enjoying the outdoors if you follow some simple health and safety tips.

 
SUMMER WEATHER
We'll enjoy many days when the weather is delightful. You will also want to be prepared for days that bring extreme heat or storms. Dress and pack for potential changes in weather. Tell people where you are going and bring plenty of water.
VT-Alert lets you sign up to get emergency alerts by email or phone notices
National Weather Service at 802-862-8711 or visit www.weather.gov/btv
Sun Safety
Follow these tips to be sun smart when playing and working outdoors: 
Apply a thick layer of broad spectrum sunscreen with an SPF of 30 or higher, even on cloudy or overcast days. Sunscreen works best when used with shade or clothes. Reapply sunscreen at least every two hours and after swimming, sweating, or toweling off.
Seek shade, especially during midday hours. Umbrellas, trees, or other shelters can provide relief from the sun.
Be extra careful around surfaces that reflect the sun's rays, like sand, water, and concrete.
Wear protective gear like a hat with a wide brim and sunglasses that block UVA and UVB rays to protect your face and eyes. Wear a long-sleeved shirt and pants or a long skirt for additional protection. If that's not practical, try wearing a t-shirt or a beach cover-up.
Skip the "base tan". Indoor tanning and tanning outside are both dangerous. A tan indicates damage to your skin. Indoor tanning is designed to give you high levels of UV radiation in a short time.

LEARN MORE

IMPACT Melanoma
Cancer Prevention in Vermont
Swim Safe
Here is some useful information about recreational water quality, swimming hole safety and what you need to know to identify and avoid potentially toxic blue-green algae.
Insects and plants
Protect your comfort and health in the great outdoors by learning about a few insects and plants to watch out for.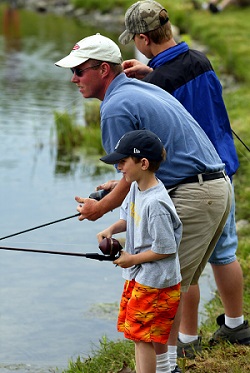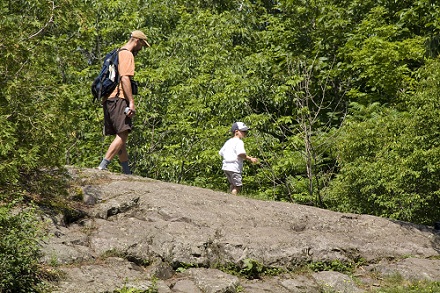 Enjoy Your Summer Eats Safely
It's a great time for picnics and barbeques and food cooked over a camp stove. No one wants to get sick in the summer, and these guidelines can help ensure your feasts are safe to eat.