News Room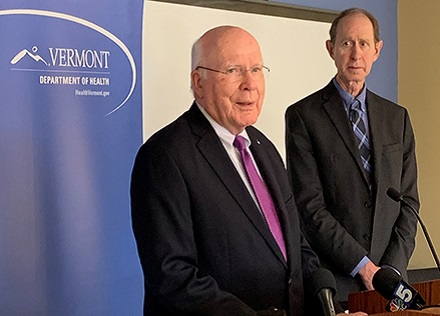 Here are our latest news releases, opinion pieces and media advisories.
Be sure to check back often for updates, and follow us on Twitter @healthvermont for timely Health Department news and updates.
Contact us if you have questions, need information, or to arrange an interview.
Communication Office
802-863-7281 (business hours)
802-863-7280 (after hours answering service)
In This Section
Vermont ranked #1 healthiest state, H1N1 flu vaccination urged, investigation into tritium leak at Vermont Yankee, blue-green algae monitoring on Lake Champlain.