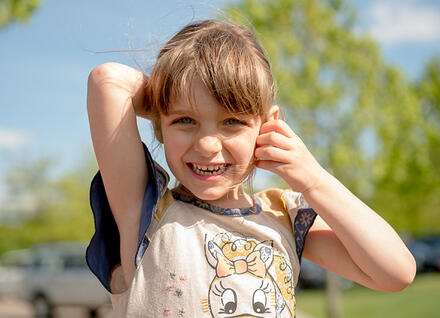 The WIC Program (Women, Infants and Children) provides access to healthy foods, nutrition education, breastfeeding support and referrals to health care and other community resources. You can trust WIC to be your family's nutrition expert during critical periods of growth and development, like pregnancy, infancy and early childhood.
HOW DO I JOIN WIC?
WIC is for income-eligible Vermont residents who are pregnant, breastfeeding or have a new baby, and children under age 5. Parents, grandparents and foster parents may apply for children in their care. Or, if you or your child is on Medicaid, Dr. Dynasaur or 3SquaresVT/SNAP, you can join WIC.
APPLY now! Or text VTWIC to 855-11 to sign up!
Standard message & data rates may apply. Text STOP to opt-­‐out. HELP for help. See end user privacy and terms and conditions.
"I don't feel alone. Sounds silly but I'm a single mom and just to have people there for my kids feels like help and support and I love that it's there." ~ WIC Participant
Local WIC Highlights
What towns do the Newport Office serve?
Over half the new babies and 40% of pregnant women in Vermont benefit from WIC. Our Newport Local Health Office serves about 1,000 individuals in Orleans and Northern Essex counties.
Albany, Averill, Avery's Gore, Barton (including Orleans), Bloomfield, Brighton (including Island Pond), Brownington, Brunswick, Canaan , Charleston, Coventry, Derby, Ferdinand, Glover, Holland , Irasburg, Jay, Lemington, Lewis, Lowell, Morgan, Newport City, Newport Town, Norton, Troy, Warner's Grant, Warren's Gore, Westfield, Westmore
Our goal is to help you and your family be healthy and thrive. When you choose WIC for your family, you'll get the support you need to give your child the best possible start in life.Is your home in another town? Find out which office is for you.
Clinics
Clinic Information
Appointments are currently offered over the phone, via video, or in person at the Newport Local Health Office. Please call our office at 1-802-334-6707 or toll-free at 1-800-952-2945.
We have partnered with North Country Pediatrics to offer WIC services during children's well-care visits.
Nutrition and Health Education
Our dynamic staff offers more than 45 years of combined experience serving our community in WIC.   Our clinical staff consists of Health Outreach Specialists, a Public Health Dental Hygienist, Public Health Nutritionist and Breastfeeding Expert, as well as a Public Health Nurse.  
We offer individual breastfeeding support, a breast pump loan program for mothers returning to work or school after having a baby, as well as a variety of Nutrition Education Workshops. Our activities include:
Story Times at area libraries
FIT WIC play opportunities at area playgroups
Summer Farm to Family activities
Breastfeeding and Baby Behavior classes
Making Baby Food workshops and Dental Health screenings
 Call us for times and dates, at 802-334-4390 or 1-800-952-2945.
Other Activities
WIC2Five provides weekly health and nutrition tips by text. Each message is specific to your child's age and stage of development, and offers helpful health and nutrition information, and more! WIC2five is just one of the many benefits from WIC, your family's trusted source for nutrition information.
WICHealth.org Online Learning (in English and Spanish) – Online nutrition education for WIC participants.  You can do it anytime and anywhere you have internet access. Use any computer, tablet or smart phone.
Breastfeeding Support
We offer individual breastfeeding support, a breast pump loan program for mothers returning to work or school after having a baby, as well as a variety of Nutrition Education Workshops.
For more details, see the WIC breastfeeding section of this page or call us at 802-289-0600
Shopping Information
Barton
C & C Supermarket, 71 Church Street
Colebrook, NH
LaPerles IGA, 64 Trooper Leslie Lord Hill
Derby
Derby Village Store, 483 Main Street
Price Chopper, 56 Commons Drive
Shaw's Supermarket, 4340 Route 5
Island Pond
Kingdom Market, 12 Railroad Street
Newport
Vista Supermarket, 21 Waterfront Plaza
Walmart, 115 Seymour Lane
Orleans
Thibault's Market, 52 Main Street
West Stewartstown, NH
Solomon's Store, 32 Main Street
Farm to Family
At a farmers market you can buy just-picked fruits and vegetables and find something new to try. The market can also be a great learning experience for your kids! The Vermont Farm to Family Program offers coupons for free, locally grown vegetables and fruits to eligible WIC participants. Learn more about participating farmers markets.
Healthcare Referrals and Community Programs
We pride ourselves in making sure families are connected with the resources in our community to help meet and maintain their goals. We connect WIC participants with a variety of resources related to food, childcare, health care, drug and alcohol programs and housing.
Learn more about how we can help with referrals
Health Insurance
Affordable Housing
3SquaresVT
Childcare / Preschool
Some community partners that we make referrals to include:
Physician Offices, Dental Offices, & Mental Health Offices
Dental Hygienist
Young children and pregnant women have a higher chance of having dental issues.  Our dental hygienist can help you with tips for good oral health and can help you find a dental practice.  To learn more, call 802.334.4355
Related Resources
Watch WIC Stories!
Translations of WIC information
USDA Nondiscrimination Statement
Learn More
Family Planning & Pregnancy for Vermonters
Infants & Young Children in Vermont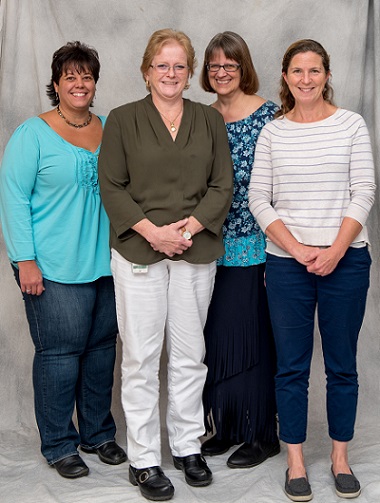 Our WIC staff welcomes you!
Our staff members are ready to take your call today and help you sign up.
Call 802-334-4390 or 1-800-952-2945, or email [email protected]