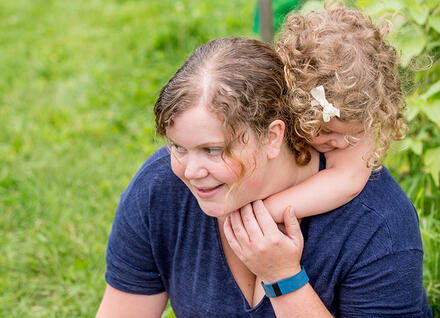 WIC is the Federal Special Supplemental Nutrition Program for Women, Infants and Children. WIC provides healthy food and a whole lot more, including nutrition education, breastfeeding support, and referrals to health care and other community programs. You can trust WIC to be your family's nutrition expert during critical periods of growth and development, like pregnancy, infancy and early childhood.
Over half the new babies and 40% of pregnant women in Vermont benefit from WIC. Apply or learn more about WIC.
The Middlebury Local Health Office has three full-time staff who spend some of their day in WIC clinic and love meeting and talking with families with young children. We also have two WIC Breastfeeding Peer Counselors to help new moms breastfeed successfully. At WIC clinic, you, if you are pregnant, your baby or child will be weighed and measured. We'll test for hemoglobin and lead levels and help you develop a plan to feed your family healthy meals. Addison County WIC participants can use their WIC card in the Middlebury Hannaford and the Middlebury, Bristol and Vergennes Shaw's stores. View a list of statewide Stores that Accept eWIC (see "Where to Shop").
Clinics are offered throughout the month in Middlebury. Call the Middlebury Local Health Office to schedule your appointment at 802-388-4644. We also have monthly clinics in Bristol and Vergennes:
Bristol

American Legion Post #19
10 Airport Drive
Third Tuesday of the month, 8:30 a.m. to 3:30 p.m.
Vergennes
Vergennes Congregational Church
30 South Water Street
First Tuesday of each month, 8:30 a.m. to 3:30 p.m.
We offer quarterly baby showers with lots of free clothes, books and baby toys for expecting families to take home. We provide classes on transitioning to parenthood, how to successfully breastfeed and tips for feeding infants and children. We also offer twice a year gardening and harvest workshops.
In 2015, over 1,000 Addison County women, infants and children were enrolled in WIC.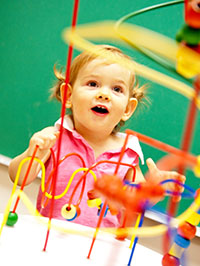 Other nutrition education resources:
Fit WIC encourages your family to play every day, with ideas for indoor and outdoor play, building skills, and finding new places to visit.
WIC2Five provides weekly health and nutrition tips by text.  Each message is specific to your child's age and stage of development, and offers helpful health and nutrition information, and more! WIC2five is just one of the many benefits from WIC, your family's trusted source for nutrition information.
WICHealth.org Online Learning (in English and Spanish) –  Online nutrition education for WIC participants. Convenience at its best. You can do it anytime and anywhere you have internet access. Use any computer, tablet or smart phone.
Related Resources
Vermont WIC Foods
– illustrates the brands and size containers allowed for each food category.
Learn More
Contact Us
802-388-4644
888-253-8804