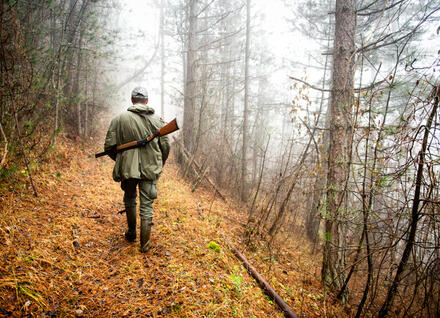 If you or someone you know needs emotional support or is in crisis, call the National Suicide Prevention Lifeline at 1-800-273-8255. Trained helpers are available 24/7. Or text VT to 741741 to talk to someone at the Crisis Text Line.
If you are concerned about your own or a loved one's safety or need emergency medical services, call 9-1-1.
FIREARM Injury And deaths ARE PUBLIC HEALTH CONCERNS in Vermont
Gun violence affects the lives of many Vermonters each year. Every year in Vermont, an average of 74 Vermonters die by firearm. Most firearm-related deaths in Vermont are due to suicide and are primarily among males. Additionally, an average of 39 Vermonters visit emergency departments or are hospitalized for firearm-related injuries.
About 43% of Vermont adults have a firearm in their place of residence, which places them at higher risk for firearm injury and death, primarily for suicide and unintentional injury. 
Injuries and deaths caused by firearms are also a public health issue nationally. Each year, over 40,000 Americans die by suicide, homicide, or accidents with firearms.
Firearm-related injuries and deaths are preventable and we can all play a role in creating safer communities. Learn more about your role in the sections below.