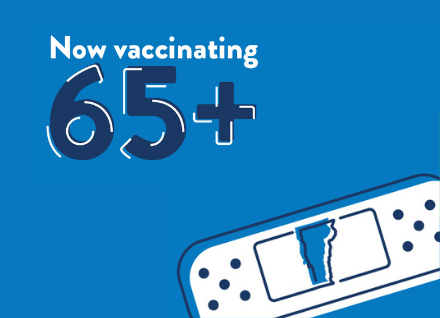 Health Department appointments
People age 65 years and older can make appointments. There are enough appointments for everyone who is eligible. Appointments are required. Clinics cannot accept walk-ins.

To make an appointment online with the Health Department:
Create an account (anyone can do this anytime!)
You may already have an account if you were tested for COVID-19 at a Health Department site. 
Make an appointment when you are eligible to get the vaccine.
Can't make an appointment online or need help with an online appointment? Contact our call center at 855-722-7878.
To speak with someone in a language other than English, call this number, and then press 1.
We can help with appointments with the Health Department or Kinney Drugs.
Call Center Hours
Monday - Friday, 8:15 a.m. – 5:30 p.m.
Saturday and Sunday, 10:00 a.m. – 3:00 p.m.
Read answers to common questions, like what to expect at your appointment, getting an interpreter or what to do if you can't get to a vaccination site.
Information you need to make an appointment
Please make only one appointment per person at a time. If you don't show up to your appointment vaccine may be spoiled. 
You'll be asked to give:
name (you do not need to show identification)
date of birth
address
email address, if you have one
phone number
primary insurance information (insurance is not required)

There is no cost to get the vaccine.
You will also be asked some medical questions about whether you:
have any history of allergic reaction to vaccines or injectable therapies
are currently sick with COVID-19
have recently had any other vaccines
have a bleeding disorder or are taking blood thinners
are pregnant
are breastfeeding or lactating
Who can get a COVID-19 vaccine now
people 65 years and older
People 65 and older who live in Vermont are eligible to get a vaccine. If you live in another state, you can still get a vaccine in Vermont if:
you work in an occupation or setting in Vermont that is currently eligible.
you moved to Vermont within the last 6 months with the intention of becoming a resident and are in an age group, occupation or another group that is currently eligible.
Health care personnel and Residents of Long-Term Care Facilities
Health care personnel and long-term care residents include:
Health care personnel (health care personnel comprise clinical staff members, including nursing or medical assistants and support staff (e.g., those who work in food, environmental, and administrative services)). Learn more about vaccines for health care personnel.
Residents of long-term care facilities (skilled nursing facilities, nursing homes, and assisted living facilities) Vaccination may be offered first to residents and health care personnel in skilled nursing facilities because of health care personnel's high likelihood to be exposed to COVID-19 patients and long-term care residents (health care personnel are clinical staff members, including nursing or medical assistants). Learn more about vaccines for long-term care facility residents and staff.
The Vermont Vaccine Implementation Advisory Committee has specified that "health care personnel" includes:
Long-term care staff* who have direct patient contact
Health care providers (all classes including students and support personnel), primarily but not exclusively located in the Emergency Departments and Intensive Care Units, providing care to patients with COVID-19
Emergency Medical Services personnel** with direct patient contact
Home health care clinical staff and caregivers who have contact with multiple patients or who are high-risk for serious illness from COVID-19
Any other health care providers and staff who have patient contact
*Staff includes all health care providers who enter the facility, regardless of who employs them, as well as ancillary staff. Family caregivers are not included in this definition.

**Emergency medical service personnel and responders include staff within ambulance or rescue squads, fire or police departments, who respond to emergency calls to provide or assist with care or transport for, or access to, sick or injured persons.
NOTE: While health care personnel are eligible and many have been vaccinated, vaccine supply fluctuates. Check with your local hospital for updates on vaccine for health care personnel.
People who are homebound
Homebound means you are not able to leave your home for scheduled medical or non-medical appointments. If you are currently eligible to get the vaccine and are homebound, you will be able to get the vaccine in your home.
If you are in the service of a local home health agency, the agency will reach out to you to schedule an appointment.
If you are not in the service of a home health agency, you may request an appointment by calling 802-863-7240 (toll-free 833-722-0860) Monday through Friday from 8:30 a.m. to 4:30 p.m.
Who will be eligible next?
Vermont first used age groupings to determine who can receive the vaccine next based on our primary goal with vaccination efforts –  to save lives. After age, people will high-risk health conditions will be eligible to receive the vaccine. All of these phases will overlap.
Based on what we know now about how much vaccine Vermont will get from the federal government, it will probably take until spring to finish these groups. This is an estimated plan and timeframe that could shift based on how much vaccine Vermont receives and how many people choose to get vaccinated when they are eligible.
Sign up for our weekly COVID-19 updates and stay up-to-date on who is eligible next 
Age Groupings
People 60 years and older are expected to be able to make appointments in late March. 
High-risk Health Conditions
Soon the vaccine will be available to people in Vermont who have certain high-risk health conditions. These are medical conditions that put them at increased risk for severe illness from COVID-19 as identified by the CDC.
Starting March 8, people 55 years and older with certain high-risk health conditions can start making appointments.
Starting March 15, people 16 years and older with certain high-risk health conditions can start making appointments. 
Check the list of conditions below to see if you're are eligible. 
expanded public safety
Starting sometime during the week of March 8, this group will be eligible for vaccines. More information will be shared soon.
Expanded public safety personnel are employees and members of fire, EMS, and police emergency response organizations and employees of the Department of Corrections that work in correctional facilities. Employees include: command, administrative, and communications staff. This does not include contractors/ auxiliary members.
teachers, ONsite staff in k-12 schools, child care workers
Starting sometime during the week of March 8, this group will be eligible for vaccines. More information will be shared soon. Communication for teachers and school staff will be coming from school leadership.

The following school staff are eligible for vaccination.
All staff who work in Vermont schools including those currently working remotely. All staff includes teachers, paraeducators, administrative assistants, athletic coaches, food service staff, bus drivers and custodians.
Contractors who work regularly in a school setting, such as food service staff and bus drivers.
District office staff whose offices are in a school building or whose work requires them to have regular, in-person contact with students.
Student teachers with classroom assignments during the spring semester.
Substitute teachers who have worked or who will work for your district or school as a substitute teacher during the 2020-2021 school year.
Staff who live out of state who work in a Vermont school are eligible for vaccination
List of high-risk health conditions
high-risk health conditions included in Phase 5
Current cancer
Chronic kidney disease
COPD, including emphysema and chronic bronchitis
Heart disease, including heart attack, heart failure, congestive heart failure, coronary artery disease (angina, acute and chronic ischemic heart disease), cardiomyopathies, and pulmonary hypertension. Does NOT include high blood pressure.
Immunocompromised (weakened immune system), due to solid organ transplant, blood, or bone marrow transplant, immune deficiencies, or other causes; or HIV with a low CD4 cell count or not on HIV treatment; prolonged use of corticosteroids or other immune suppressing drugs.
Severe obesity (BMI of 40 or above)
Pregnancy
Type 1 and Type 2 diabetes
Disabilities including chromosomal disorders, such as Down syndrome; intellectual disabilities (IQ of 70 or below); disabilities that compromise lung function (neurologic and muscular conditions such as muscular dystrophy, spina bifida, and multiple sclerosis).
Sickle cell disease
Overview of Process for people with high-risk health conditions
You do not need to contact your health care provider to get documentation of the condition.
You will make an appointment in our system in the same way as Vermonters who have been eligible by age. You can watch a video for help making an appointment.
You will be asked some questions. First, you will say that you have one of the health conditions that makes you eligible for a vaccine. This will serve as a self-certification. We trust you to work with us and help make sure that these Vermonters at highest risk due to a medical condition are protected.
When making your appointment, you will also be asked to provide information for a health care provider you see for the condition, if you have one. But if you don't have a health care provider, you can still get a vaccine.
The Health Department may use the information you provided to confirm your eligibility, either through medical records or by contacting your provider. We may also reach out to people who don't have a provider to offer a connection to care.
When to talk to your health care provder
Talk with your health care provider if you've had an immediate allergic reaction to any other vaccine, injectable therapy, or polysorbate, or if you have questions about whether getting the vaccine is right for you because of health conditions, allergies, or other vaccines you've received recently.
After you get your vaccine
What about my second dose?
You won't be able to make an appointment for your second dose until you get your first dose. Before you leave your first dose appointment, clinic staff will help you make an appointment to get the second dose. With the vaccines that are currently available, two doses are required to be fully protected against COVID-19. Both of the vaccines available are over 94% effective with two doses.
If you get the Pfizer-BioNTech vaccine, you should get the second dose about 21 days after the first dose. 
If you get the Moderna vaccine, you should get the second dose about 28 days after the first dose. 
If you miss your second dose, please get it as soon as you can.
Except in extreme circumstances, we urge you to keep your scheduled appointment for your second dose of vaccine. This will help make sure you get your second dose with the same vaccine and on the recommended schedule. If something comes up that prevents you from coming to your second dose appointment, like an injury or illness, you must call 855-722-7878 to reschedule.
What should I know about side effects?
Side effects from the vaccine are normal signs that your body is building protection against COVID-19. They might even affect your daily activities but should go away in a few days. Common side effects are:
Pain, swelling or redness on the arm where you got the shot 
Tiredness 
Headache 
Chills 
Muscle or joint pain 
Fever 
Nausea or vomiting 
What to do about side effects: 
Call your health care or vaccine provider if side effects are worrying you or if they don't go away after a few days.  
You can use V-safe to tell the CDC about any side effects and to get reminders for your second dose. V-safe is an optional smartphone tool that uses text messages and web surveys to provide personalized check-ins. Learn more and register at cdc.gov/vsafe. If you don't have a smart phone, a family member can sign up for you.
If you have a bad reaction after getting vaccinated, you or your health care provider can report it to the Vaccine Adverse Event Reporting System (VAERS). Call 1-800-822-7967 or go to vaers.hhs.gov/reportevent.html.
Continue taking prevention steps.
You may not be protected from COVID-19 until you are fully vaccinated, that is two weeks after your final shot. While the vaccine protects you from serious illness, we don't know if you can give the virus to someone else. Until enough people are vaccinated and we know more, we need to follow the safety guidelines like wearing a mask out in public, washing your hands frequently, and social distancing and following social gathering guidelines.
If you are fully vaccinated and then are a close contact of someone with COVID-19, you do not need to quarantine in certain situations. Learn more about what this means.
If you are fully vaccinated you do not have to qurantine when you travel or return to Vermont. 
Together, the vaccine and preventive actions are the best ways to keep from getting and spreading COVID-19.
Vaccine factsheets
Pfizer-BioNTech Vaccine Factsheet
Also in Arabic, Burmese, French, Kirundi, Nepali, Somali, Spanish, Swahili, Vietnamese
Moderna Vaccine Factsheet
Also in Arabic, Burmese, French, Kirundi, Nepali, Somali, Spanish, Swahili, Vietnamese