Vaccines are the best tool we have to protect ourselves against COVID-19, especially from severe illness, hospitalization and death. Vermont's high vaccination rates mean the vast majority of Vermonters are protected from the virus, which also helps keep the virus from spreading to others. 
Unvaccinated people are at a much higher risk of getting and spreading the virus. We strongly encourage everyone who is eligible to protect themselves by getting vaccinated as soon as possible, and get their booster shot for added protection when eligible. See where you can get your shot.
Cases of COVID-19 in Vermont remain high, in large part because the Delta variant spreads from person to person much faster, and more easily than the original strain of the virus. This means everyone should follow these basic prevention steps:
Get vaccinated as soon as you are eligible
Get your booster shot, and encourage high risk family members and friends to do the same
Stay home if you feel sick
Get tested if you have any symptoms, may be a close contact, or have taken part in activities that could put you at risk, such as large gatherings or travel
Wear a mask in indoor public settings
Take care when getting together
Wash your hands regularly
Tips for Celebrating Holidays Safely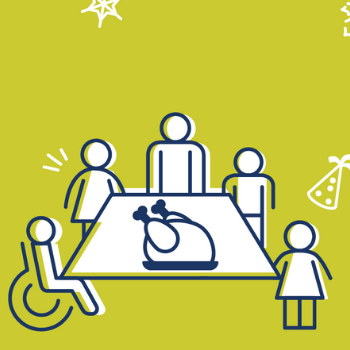 Have "the talk," before you go.
Find out whether people will be fully vaccinated, or if extra precautions need to be taken for anyone at higher risk, such as wearing a mask when you're not eating. The more people who are vaccinated around your table, the safer everyone will be. 
Keep it small. The more people and households, the higher the chance that someone could have the virus and expose other people. Even people you trust the most can have the virus and not know it. 
Get tested. Testing before you gather is a great way to protect everyone. You can get extra reassurance with a rapid test, closer to the gathering. At-home tests you can buy at a pharmacy are a good tool for this, if you have access to them. They typically come in boxes of two, so if you use them, we recommend using onea day or two before you gather and the other the same day you will be gathering — to make sure your negative result is accurate.  
If you have symptoms, even mild ones, please make the hard, but right, choice to skip the dinner and stay home. 
Get tested 5-7 days after the holiday gathering, even if you're fully vaccinated and even if you don't have any symptoms.