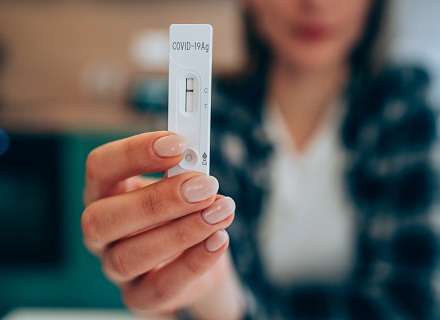 Testing is an important tool to help prevent the spread of COVID-19.
As of June 25, Health Department testing sites are closed, but take-home tests meet many testing needs and are widely available at pharmacies around the state and at online retailers.
Translated videos on where to get tests from the Vermont Language Justice Project:
ASL | Arabic | Burmese | Dari | English | French | Kirundi (coming soon) | Maay Maay | Mandarin | Nepali | Pashto | Somali | Spanish | Swahili | Vietnamese
translated info
عربية, မြန်မာစာ, دری, Français, Kirundi, नेपाली, پښتو, Soomaai, Español, Swahili, Tếng Việt
treatment resources
Who should get COVID-19 treatment?
TEST KIT EXPIRATION DATES
Manufacturers periodically extend expiration dates on tests. Here is an update on expiration dates.
| Brand | Printed Expiration date | New Expiration date | Lot # |
| --- | --- | --- | --- |
| i Health (antigen) | 6/23/2022 | 9/23/2022 | (10): 213CO21224 |
| Intrivo on/go (antigen) | 06/01/2022 | 12/31/2022 | CP22A16 |
| Lucira (LAMP) | 12/20/2022 | 12/20/2022 | K08A112801223M2 |