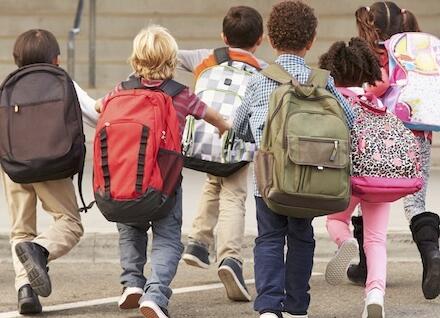 Asthma-friendly schools are ones that take steps to create environments that help students with asthma to grow, learn, and succeed, and prevent asthma attacks and missed school days.
We know that many schools have been active in creating asthma-friendly learning environments prior to the COVID-19 pandemic and are looking for new ways as schools open. Your school could be recognized for these efforts!
 
Is your school a bronze, silver or gold-level asthma-friendly school?
Most schools qualify for at least bronze level just to meet state requirements and respond to COVID-19. What level is your school?  
Nomination Form
 and submit it to 
[email protected]
. 
For questions about the Asthma-Friendly School Program, please contact:
Program DETAILS
The Asthma Friendly School Program recognizes Vermont primary and secondary schools that have implemented and enforced asthma-friendly school practices and policies. 
Students, parents, friends, and school staff can nominate their schools for recognition at bronze, silver and gold levels for actions that meet asthma-friendly best practices.
Most schools qualify for bronze level due to actions required by state law and in response to COVID-19, but perhaps your school can reach the silver or gold level. 
Gold level best practices include:
Complete an Envision Environmental Walkthrough (available online or as a download). For more information and/or technical assistance, please email

[email protected]

Host or offer Asthma Self-Management Education (e.g., Brief AS-ME, Taking Control of Your Asthma and Open Airways for Schools). For more information on these resources, please email 

[email protected]

.
Obtain a written Asthma Action Plan for at least 75% of students with asthma
An Asthma Emergency Plan in the official handbook(s) available to all three audiences: staff, parent(s), and student(s).
Many steps to make schools safe during the COVID-19 pandemic may contribute toward qualifying for asthma-friendly school recognition.
 
WHY Nominate?
Being recognized as an asthma-friendly school shows staff and other schools across Vermont that asthma-friendly policies and practices are a priority in your school or school district. It also shows students, parents and guardians that health is taken seriously and valued, regardless of whether their children have asthma or not.

Improving air flow, replacing or upgrading HVAC equipment and using EPA approved cleaning supplies in response to COVID-19 can contribute, among other best practices, to making school environments healthier, including for those students with asthma and other high-risk staff. Many of the actions schools have taken in recent months may also qualify them to be recognized as an Asthma Friendly School.
WHO CAN Nominate?
Any student, parent, friend of the school, or staff person (up to the superintendent) can nominate a school, and it is okay if any one school receives multiple nominations. The online application is a brief survey identifying some of the best practices and policies that are in place, including having a tobacco-free campus, among other criteria. All nominations for a school will help determine if your school is a bronze, silver or gold asthma friendly school.
 
PAST WINNERS
2021: Twin Valley Unified Union School District
2020: White River Unified School District and St. Johnsbury School District
2019: Mt. Ascutney School District (special mention to State Street School in Windsor for their stand-out initiatives)
2018: Twin Valley School District, Addison Northwest School District, and Colchester School District
 
SUPPORTS TO HELP MAKE YOUR SCHOOL MORE ASTHMA-FRIENDLY
Check out the resources below to help make your school asthma-friendly. All of these are designed to help identify easy steps to improve conditions for students (and staff) with asthma. Customized training and/or technical assistance can also be organized to support school nurses, school staff, and regional groups develop capacity to implement Asthma Friendly Schools best practices, including Envision and Asthma Self-Management Education. Contact [email protected] or 802 951-0156 to learn more.
ENVISION's Online Environmental Walkthrough Inspection Tool: This is one of the most valuable tools to see how well environmental health is handled at your school, and what steps can be made to improve it. The tool is also available in a printable version.
Also, The ENVISION Program provides model environmental health management plans, policies, and guidance to VT schools to help them address indoor air quality issues.
Vermont Department of Health's Healthy Schools Page: Steps to take (or to improve on) to become a healthy school, including Lead and Radon testing.
Vermont Department of Health's Asthma Program Pages: Other resources and information from the Health Department's Asthma Program.
Whole School, Whole Community, Whole Child (WSCC) Model: Guides how schools can be supported by Wellness Teams, the Agency of Education, and school staff to take simple steps across 10 domains of coordinated school health. The Vermont Department of Health has developed fact sheets that help schools address special topics, including asthma, across these domains to make school a healthy place for all children with asthma.
Informed Green Solutions Inc. (IGS): IGS was established in 2009 as a 501(c)(3) to educate the public on the benefits of environmentally preferable purchasing and the impacts purchasing decisions have on human health and the environment. IGS provides education and technical assistance on how to transition to a more sustainable, healthy and green footprint through purchasing decisions of products that have been developed and manufactured using standards that include social, health and safety criteria. They work to promote improved indoor air quality, safe integrated pest management, and cleaning for health, with special focus on school environments.