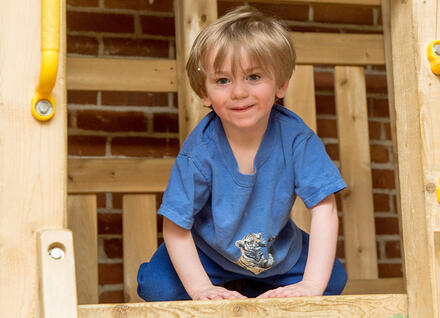 WIC is the Federal Special Supplemental Nutrition Program for Women, Infants and Children. WIC provides healthy food and a whole lot more, including nutrition education, breastfeeding support, and referrals to health care and other community programs. Families use an electronic WIC card to select eligible foods at their local participating store. You can trust WIC to be your family's nutrition expert during critical periods of growth and development, like pregnancy, infancy and early childhood. Over half the new babies and 40% of pregnant women in Vermont benefit from WIC.
Learn more about WIC and APPLY TODAY!
Breastfeeding
In our office we have staff trained in providing breastfeeding support to families. There is a Certified Lactation Counselor on our staff, and we partner with the Women's Health Resource Center and other breastfeeding support services to offer families the support they need to get a good start and continue breastfeeding their babies.
We work closely with our local primary care providers and the Children's Integrated Services Team through our local Parent Child Centers to provide ongoing support to families outside of WIC. 
Clinics
We offer WIC appointments in our White River Junction offices as well as in six other communities to serve our families closer to where they live. Please call our office to find an appointment in a location that's most convenient for you: 802-295-8820 or toll-free 1-888-253-8799.
Bethel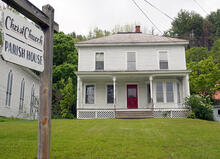 Christ Church Parish House
North Main Street
Bethel, VT
Second Tuesday of the month.
Directions: Go north on Main Street/Route 12 in Bethel. Where Route 12 goes left over the bridge, stay straight. Parish House is 2nd building on right past the Post Office: a white house set up on a hill between a blue house and white church.
White River Junction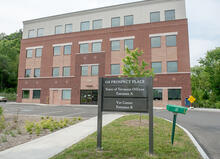 Health Department
118 Prospect Street
White River Junction, VT
Generally held first, second, and fourth Wednesdays and second and third Mondays of the month.
Directions: New building right by the Connecticut River. From the intersection of Bridge Street and Maple Street (Hartford Municipal Building), head toward the Connecticut River and make a left at the traffic light onto Prospect Street (directly across from the Listen Center driveway). If you cross the bridge into New Hampshire, you've gone too far. We are in the building at the end of the drive on the third floor.
Nutrition Education
We offer a number of learning opportunities throughout the year. Please contact our office to find out when the next sessions will be held and to reserve a spot. You can follow our Facebook Page to get up-to-date information or call 802-295-8820 or toll-free 1-888-253-8799.

Nutrition Activities
Typically help the third Wednesday of every other month in our office in White River Junction.
Groovy Smoothies
A fun session to try new recipes for healthy smoothies for your family.
Farm to Family
A program to distribute coupons to WIC families to purchase fruits and veggies at local farmers' markets throughout the summer.
Grocery Store Tours
There's a lot to learn about WIC offerings at your local grocery store and the best ways to get your full benefits from your card. Join us at the store to get a tour!
Fit WIC Fun
Fit WIC Fun is a chance to get some good physical activity with your family.
WICHealth.org
WICHealth.org offers valuable nutrition information and allows you to meet second nutrition requirements to maintain WIC benefits. You'll need your family ID number to register. Need help finding your ID number? Call us at 802-295-8820 or toll-free 888-253-8799.
WIC2Five
WIC2Five provides weekly health and nutrition tips by text.  Each message is specific to your child's age and stage of development, and offers helpful health and nutrition information, and more! WIC2five is just one of the many benefits from WIC, your family's trusted source for nutrition information.
Individual personal appointments
Have an individual peronal appointment with one of our nutritionists to discuss concerns and do weight or iron checks as necessary.
Grocers Who Accept eWIC
All Vermont Hannaford, Price Chopper and Shaw's Supermarkets accept the eWIC card.  Many smaller independent grocery stores, coops and smaller grocery chains are also authorized. In addition, some out-of-state grocery stores accept Vermont eWIC.
Stores in the Upper Valley Accepting eWIC
Vermont:
Hannaford, 586 Lower Plain
Berlin
Walmart Superstore, Berlin Mall Road
Northfield
TOPS, 101 North Main Street
Randolph
Shaw's Supermarkets, 127 Vermont Highway 12 South
Rochester
Mac's Market, 67 North Main Street
South Royalton
South Royalton Market, 222 Chelsea Street
White River Junction
COOP Food Store, 209 Maple Street
Woodstock
Mac's Market, 37 Pleasant Street
New Hampshire:
West Lebanon
Hannaford, 8 Market Street, West Lebanon
Price Chopper, 370 Miracle Mile Road, Lebanon
Price Chopper, 285 N. Plainfield Road, West Lebanon
Shaw's Supermarkets, 10 Benning Drive, West Lebanon
Woodsville
Shaw's Supermarkets, 15 Forest Street, Woodsville