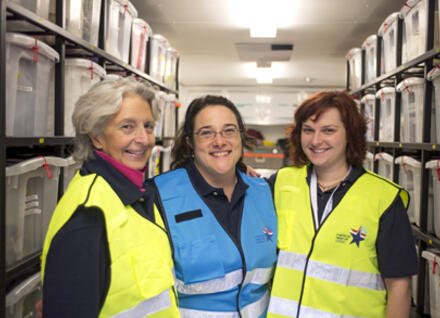 Vermont thrives on volunteer efforts – and never is that truer than during emergencies.
From trained medical professionals who respond daily, to citizen volunteers who step up during natural disasters, Vermonters like you make all the difference in our communities' health, safety and preparedness.
Consider joining an EMS agency in your community or the Medical Reserve Corps. Go to our OnCall for Vermont website for more information.