Sign up for our newsletter!
Image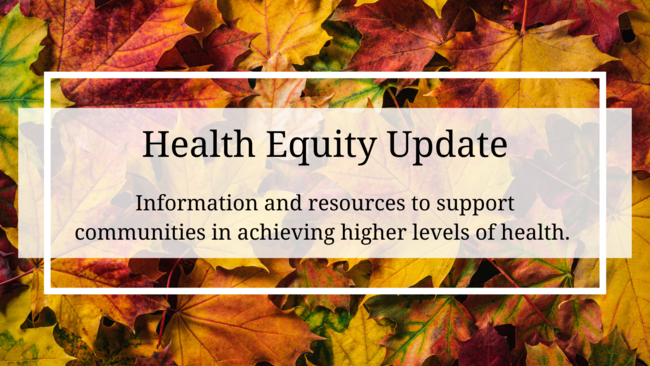 Each month, we'll update you on health equity related news and events happening in Vermont. We'll also share studies and resources to keep you informed on national news driving health equity practices.
Health Equity — what does it mean?
Health Equity exists when all people have a fair and just opportunity to be healthy, especially those who have experienced socioeconomic disadvantage,
Image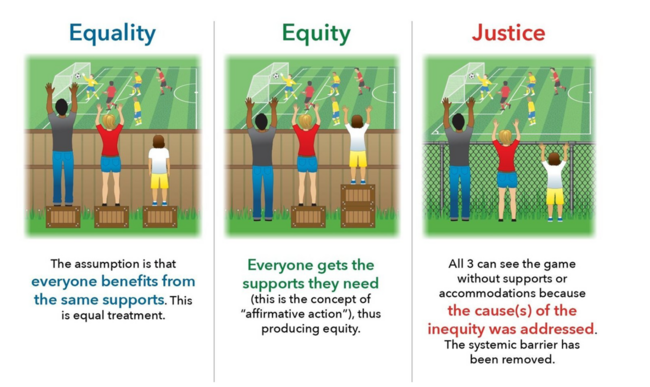 historical injustice, and other avoidable systemic inequalities that are often associated with social categories of race, gender, ethnicity, social position, sexual orientation and disability.
Health is shaped by where we live, learn, work and play. Some people in Vermont have more opportunities than others to enjoy good health and a high quality of life. Vermonters who identify as white and heterosexual, who are non-disabled, live in urban or suburban areas, or are middle or upper class generally have better health compared to other Vermonters. These are health inequities and together with our partners we are committed to addressing them.
Health Equity is one of the goals of our Strategic Plan 2014-2019 and a cornerstone of our 2018 State Health Assessment and State Health Improvement Plan. Learn more about the Health Equity Capacity Building Program's funding opportunity in our work to reduce health disparities through community partnerships and capacity-building support.
Our Work