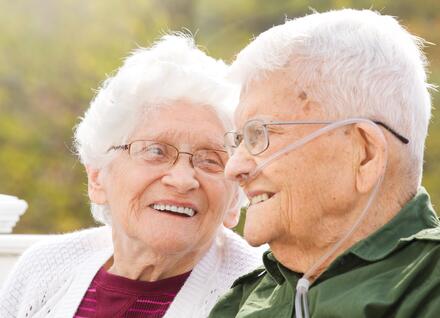 Chronic Obstructive Pulmonary Disease, or COPD, refers to a group of diseases that cause airflow blockage and breathing-related problems, including emphysema and chronic bronchitis.
Chronic lower respiratory disease, primarily COPD, was the third leading cause of death in the U.S. in 2014.
Tobacco smoke is a key factor in the development and progression of COPD in the U.S., although exposure to air pollutants in the home and workplace, genetic factors, and respiratory infections also play a role.
Almost 15.7 million Americans – 6.4% – reported that they have been diagnosed with COPD, but the actual number may be higher, as COPD is known to be underdiagnosed.
The prevalence of COPD generally increases with age. An estimated 24% of all Americans 65 years and older have COPD.