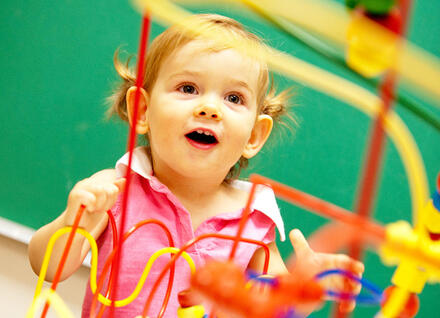 WIC is the Federal Special Supplemental Nutrition Program for Women, Infants and Children. WIC provides healthy food and a whole lot more, including nutrition education, breastfeeding support, and referrals to health care and other community programs. You can trust WIC to be your family's nutrition expert during critical periods of growth and development, like pregnancy, infancy and early childhood. Over half the new babies and 40% of pregnant women in Vermont benefit from WIC.
To learn more about WIC or to enroll, call the Springfield Local Health Office at 802-289-0600 or visit the Health Department's WIC webpage.
Eligible family members meet with one of our staff to be weighed and measured, obtain an iron or lead screen if needed, and discuss goals to meet your family's nutrition and health needs. Once enrolled, families can use their "eWIC" card to conveniently shop for specific foods throughout the month at area Shaw's, Hannaford and Price Chopper stores as well as Clark's IGA in Londonderry and Lisai's in Bellows Falls.
To maintain WIC certification, eligible family members are seen in clinic every six months.  Between those appointments families participate in one of the many WIC activities we offer in the office and community, or complete an online lesson. Check out our Facebook page for current activities.
Related Resources
Learn More
Contact Us
802-289-0600 or AHS.VDHOLHSpringfield@vermont.gov