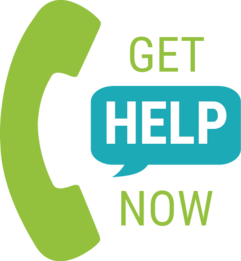 Perinatal mood and anxiety disorders (PMADs) are common, treatable, and can occur at any time during pregnancy or in the first year after pregnancy. As many as one in five women suffer from symptoms of depression and anxiety in the perinatal period, and screening for PMADs in medical practices is an important step in identifying women in need of treatment.
PMADs can have serious impacts on maternal health and well-being as well as long-lasting impacts on children's cognitive, behavioral, and academic development. They can impact attendance at well-child visits, vaccination, and safety practices.
Pregnant individuals who are seeking help in finding and accessing mental health clinicians with specialized expertise and/or training in PMADs can call Help Me Grow for assistance at 211, option 6 or emailing
info@helpmegrowvt.org
. Providers working with pregnant individuals and families who are experiencing PMADs can also make a direct referral by calling o

r completing an
online referral form.
The Vermont chapter of Postpartum Support International has a list of support coordinators and support groups that are available to all. 
Medical providers in need of consultation and education regarding PMADs are encouraged to contact the Perinatal Mood and Anxiety Consultation Service at the University of Vermont Medical Center at (802) 847-4758.  
See our new printable PMADs factsheet. 
The Vermont Department of Health and the Department of Mental Health are partnering on the Screening, Treatment, & Access for Mothers & Perinatal Partners grant (STAMPP), a 5-year cooperative agreement funded by HRSA to help expand perinatal mental health services in Vermont.