Image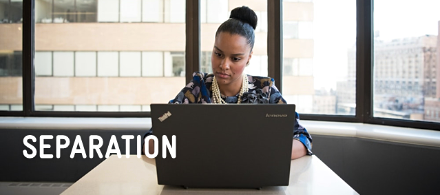 If you are going to be separated from your baby, you may need ongoing support navigating challenges that may arise. Many birthing parents who are separated from their baby face engorgement, leaking, and declining production, as well as potential emotional challenges. Learn about the laws that protect you as a nursing parent and practical solutions to making breastfeeding or chestfeeding work!
Returning to Work
Going back to work can bring up a lot of emotions. Planning for your return while you are pregnant can put you at ease when the time arrives for you to return.

Learn how to bottle feed the breastfed baby.
Pumping Resources
Breastfeeding at Home, at Work, and in Public

Pumping and Milk Storage
Pumps and Supplies
Insurance coverage may vary. Medicaid requires prescription to be written after baby is born, up to 60 days after birth; one pump every 3 years. Pumps are also available from WIC. 
Acelleron
877-932-6327 
Massachusetts-based mail order breast pumps 
Corporate Lactation Services
802-875-5683 or 888-818-5653 
Vermont-based mail order breast pumps; virtual lactation consults 
Lactation Resources of Vermont
802-878-6181  
Vermont-based mail order breast pumps; virtual lactation consults