Breastfeeding  |  Why Breastfeed?  |  Prepare for Success  |  Skin-to-Skin & Latch  |  Milk Supply  |  Separation  |  Laws  |  Local Resources |  WIC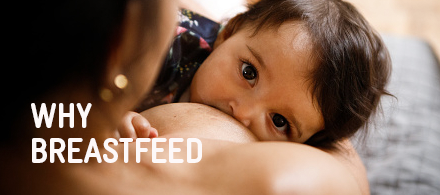 Human milk has antibodies, anti-allergens and anti-virus properties not found in formula. It's the perfect combination of fats, sugar and protein and has over 200 nutrients to support an infant's development.​
You can learn more about the benefits and the science of breastfeeding by visiting the US Department of Health and Human Services which includes Your Guide to Breastfeeding, a resource to help guide you on your journey.