Breastfeeding
  |  
Why Breastfeed?
  | 
Prepare for Success
  | 
Skin-to-Skin & Latch 
| 
Milk Supply
  | 
 Separation
  | 
Laws
  | 
Local Resources
| 
WIC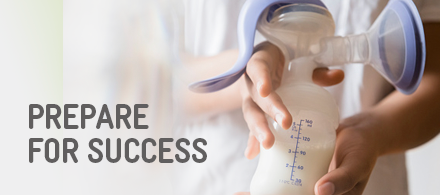 Prepare before your baby is born​
• Talk to your healthcare provider​
• Attend classes through your hospital or WIC​
• Build a support team – your health care provider, lactation professional, peer support group, home health nurses and WIC clinic may be available to support you!​
• Sign up for FREE text messages on prenatal care, baby health, parenting and more! Text4Baby – Sign up by texting BABY (or BEBE for Spanish) to 511411

Provide a good start in the first days​
• Breastfeed or chestfeed within the first hour after baby is born.​
• Hold your baby skin to skin in the first days and beyond​
• Let baby set the pace and feeding schedule – follow their cues.​
• Feed baby at least 8-12 times a day.​
• Your milk only (unless baby needs supplementation for medical reasons) and let others know.​ Avoid bottles or pacifiers until breastfeeding or chestfeeding is consistent.​
• Lean on your support network.
Learn about Biological Nurturing and laid back breastfeeding positions to help get latching off to a great start.
Watch Videos
Amy Spangler offers advice and tips on setting goals and what to expect after you bring your baby home.
Setting Your Breastfeeding Goal
Newborn's Pee and Poop: What to look for
Your Newborn's Eating: Frequency and Quantity
Sleep: How much and where
Crying: calming your baby and yourself
How They Grow
Facing Challenges
Your Newborn's Eating: Frequency and Quantity