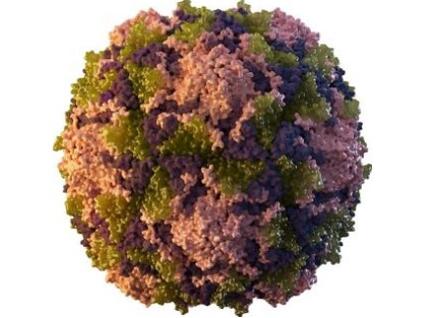 No recent poliovirus infections have been reported among Vermont residents. Poliovirus infections are immediately reportable to the Health Department. 
Vaccination is our most effective tool against poliovirus infections. Vaccinated people are at very low risk of serious poliovirus infection outcomes. Most U.S. adults are protected because of the vaccination program, and it is important for children to be vaccinated when recommended.
In July 2022, an unvaccinated young adult in New York state was diagnosed with paralytic polio. Paralytic polio is when the poliovirus infection reaches a person's spinal cord and affects the movement of parts of the body. Public health experts are working to understand how and where the infection happened. Learn more from the Rockland County Department of Health 
The risk of paralytic polio remains very low in the United States due to a high vaccination rate against poliovirus and the country's quality of sanitation and hygiene. Most people who grew up in the United States and attended public schools have been vaccinated against poliovirus, as have many people from other parts of the world.
Some countries have ongoing poliovirus transmission, which is why being fully vaccinated on schedule for polio is important for protecting children in the United States. 
Learn more about polio vaccinations (CDC) 
Polio vaccine facts for parents (CDC) 
Not sure about your vaccine history? Speak to your health care provider.

If you do not have a provider, Vermont 2-1-1 might be able to connect you to one.