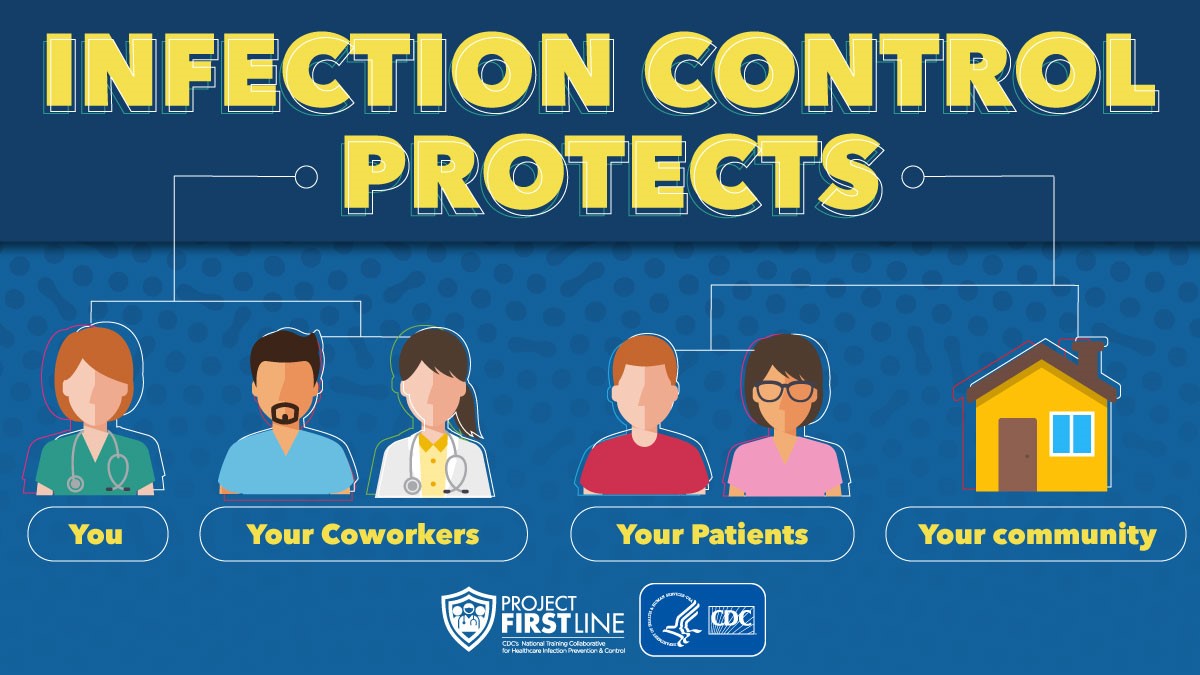 The Vermont Department of Health has partnered with the U.S. Centers for Disease Control and Prevention's Project Firstline to make free infection prevention and control training and education available to health care workers in Vermont.
Developed for health care workers by health care workers, these trainings provide action-oriented, engaging, and practical infection prevention and control education to help you become a change agent for your organization. 
Available on-demand trainings
Trainings are specifically designed for environmental service workers, EMS providers, nurses, and advanced providers. Start learning today by signing up here.
Infection Prevention 101 (Continuing Education Credit is available for EMS providers)
Environmental Controls: What they are, why they matter, and what you can do (Continuing Education Credit is available for EMS providers, nurses, and physicians)
Live Learning Session
After watching the on-demand Environmental Controls training above, participate in a live learning session to be eligible to receive continuing education credit. Sign up for one of the sessions below that best fits your schedule:
*NEW*

PPE Donning and Doffing Master Trainer Event

The Special Pathogen Network's Personal Protective Equipment (PPE) Donning and Doffing Master Trainer Event is a unique opportunity for health care workers to expand their comprehensive PPE knowledge, and learn how to deliver this training within their own health care organizations. It is a 3-hour, didactic and hands-on, participant-centered workshop. Continuing education credit will be available for some providers.

Space is limited and registration is first come, first serve. Don't delay. Register now!
Bennington, Southwestern Vermont Medical Center, June 28, 1 - 4 p.m. 
Rutland, Rutland Regional Medical Center, June 29, 1 - 4 p.m. 
St. Johnsbury, Northeastern Vermont Regional Hospital, June 30, 8 - 11 a.m.
Williston, Williston Police Station, June 30, 2 - 5 p.m.
The Special Pathogen Network is a federally-recognized collective of hospitals, public health entities and first-responder organizations from across Colorado with specialized knowledge and expertise in the diagnosis, care and management of highly infectious diseases. The Network supports other health care entities by providing free, in-person, tailored and interactive learning, along with sustainable tools to increase provider safety.
Future Trainings and Opportunities
Sign up to receive information on future trainings and opportunities here.
Have questions or feedback? Contact [email protected].