kids age 5 to 11 can get protected with a covid-19 vaccine just for them!
A VACCINE MADE FOR KIDS
---
Getting our children vaccinated will keep them safe and healthy, and help stop the spread of COVID-19 in our communities. It also means more freedom so Vermont kids can be kids. They can see friends and family, travel and stay in school — all with less worry.

Same vaccine, smaller dose
Children 5 to 11 will receive the Pfizer BioNTech COVID-19 vaccine. The dose is specially made for this age group - one-third the size of the dose for people 12 and older. This provides enough protection with the least potential for side effects. Just like adolescents and adults, children will receive two doses of the vaccine given three weeks apart.
Answers for parents
---
Vermont pediatricians are hosting online conversations about COVID-19 vaccines for children! See how you can join in. 
How we know the vaccine is safe and effective for younger children
COVID-19 vaccines were developed after decades of research. While the COVID-19 virus itself is relatively new, scientists have been studying these types of viruses, known as coronaviruses, for decades. Children's immune systems are different at different ages. They are also different from adults. This means that the vaccine studies done for adults and older children needed to be repeated with younger children. A recent study found:
Effectiveness: The vaccine was found to be 90.7% effective in preventing COVID-19 in children age 5 to 11. Immune responses of children age 5 to 11 were comparable to those of teens and young adults.
Safety: The vaccine's safety was studied in approximately 3,100 children age 5 to 11 who received the vaccine and no serious side effects have been detected in the ongoing study. Millions of people have been safely vaccinated against COVID-19, including over 100 million people fully vaccinated with the Pfizer vaccine. That includes 12.6 million fully vaccinated 12- to 17-year-olds, and 31,000 12- to 17-year-olds here in Vermont.
Find more answers in these FAQs about children's vaccines
Learn about vaccines for 5-11 years olds in this video from Dr. Andrea Green: American Sign Language | العربية Arabic | မြန်မာစာ Burmese | Français French | Kirundi | नेपाली Nepali | Soomaali Somali | Español Spanish | Swahili | Tiếng Việt Vietnamese
Pfizer-BioNTech Vaccine Emergency Use Authorization for Recipients 5-11 years
Also translated into Spanish, Chinese, Dari, Korean, Pashto, Vietnamese and other languages
talking to kids about vaccines
---
Parents and caregivers can play a big role in helping kids feel ready for any vaccine.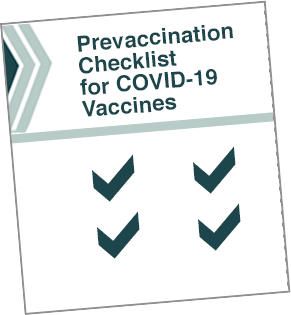 Talk to them about what to expect when they get the vaccine, and what might happen in the days after. They might feel a little sick for a day or two after getting their vaccine, but it won't last long.
Talk them through how the vaccine will teach their body to fight off the COVID-19 virus, and how by getting vaccinated they are helping to protect everyone around them.
For more tips, look at Confident Care for Kids for vaccine visit preparation, and check out this article on making the shot a positive and calm experience for your child and you. This page is now available in Arabic, Bosnian, Chinese, English, French, Nepali, Somali, Spanish, Swahili, and Vietnamese. Use the drop down in the top right corner of the page.
Take a listen to the But Why kids podcast to hear questions from kids and parents about how the COVID-19 vaccine for kids works.
where to get vaccinated
---
State-run clinics, many health care providers and pharmacies are offering COVID-19 vaccines for children. Many clinics are held at schools. You can make an appointment for your child through the Health Department system. Be sure to search for "Pfizer 5-11" to find a site for your child's vaccination. If you walk in to a clinic without an appointment, you are unlikely to get a vaccine.

Prefer a text listing? Go to the vaccine clinics list and look for clinics with "Pfizer (Ages 5-11)"

If you have a child with special health needs and it may not be in their best interest to travel to a vaccine clinic, speak to your health care provider about arranging vaccination at home. Or you can call 802-863-7240 to learn more about this option.

You may complete an Immunization Clinic Consent Form and Prevaccination Checklist for COVID-19 Vaccine ahead of your appointment, or complete them at the appointment. Find translations for the consent and checklist.