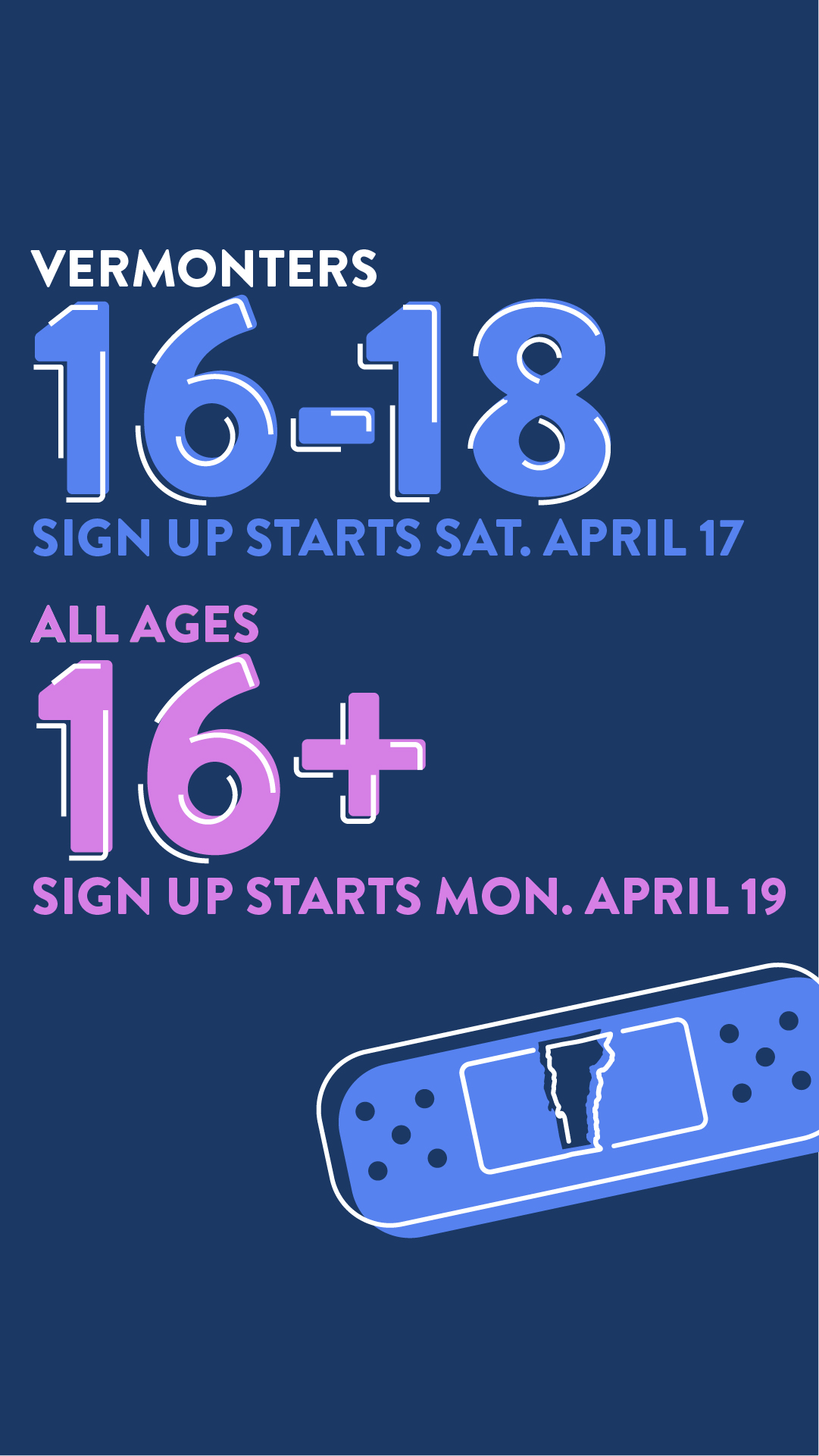 Use the blue button above to make an appointment through the Health Department website, which includes many partner clinics.
You can also get an appointment at Kinney Drugs, CVS, Walgreens or Northfield Pharmacy.
See information on appointments, or set up an account now.
Vermont canceled Johnson & Johnson vaccine clinics through Friday, April 23. If you had an appointment canceled through the state registration system, you can reschedule online or by calling 855-722-7878. If you made an appointment with CVS or Walgreens, follow the pharmacies' instructions about rescheduling.