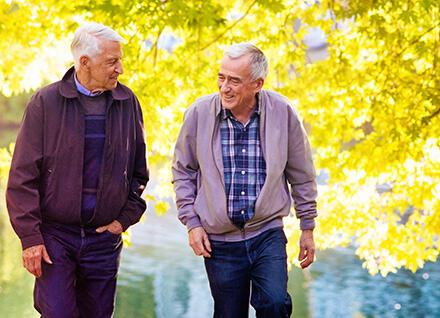 Arthritis is 100+ different Rheumatic diseases and conditions.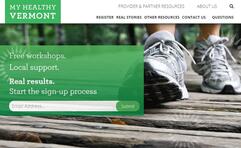 The most common form of arthritis is osteoarthritis. Other common forms are rheumatoid arthritis, lupus, fibromyalgia and gout.
Symptoms of arthritis are pain, aching, stiffness and swelling in or around the joints. Some forms of arthritis, such as rheumatoid arthritis and lupus, can affect multiple organs and cause widespread symptoms.
To see how many Vermonters are diagnosed or aware of how to prevent, treat or manage arthritis or osteoporosis: Arthritis & Osteoporosis Performance Scorecard
Who is affected by arthritis?
Arthritis is typically considered a disorder of the elderly, but people of all ages can be affected. In 2015, more than one-quarter of Vermont adults said they have arthritis. In Vermont, arthritis is more common in those over the age of 65, among women, and among people of lower socio-economic status. Arthritis affects people of all racial and ethnic groups. Arthritis is also more common among adults who are overweight or obese than among those who are normal weight or underweight.
Arthritis is the nation's most common cause of disability. It limits the activities of nearly half of Vermonters with arthritis – preventing them from being able to climb stairs or walk more than short distances. About one-third of Vermonters said their arthritis or joint symptoms affect whether they work, the type of work they do, or the amount of work they do.
Among Vermont adults with arthritis, three-quarters have at least one other chronic condition such as diabetes, cardiovascular disease or obesity. Nationally, arthritis is on the rise as the population ages and obesity rates increase. The cost of medical care related to arthritis, particularly for programs like Social Security Disability Insurance (SSDI) and Medicare, as well specialty medical care needed (rheumatologists and orthopedic surgeons) will increase and strain an already overburdened medical system.

Learn more about arthritis and how to manage it. – Centers for Disease Control & Prevention
How can I prevent arthritis?
Unfortunately, there is no sure way to prevent arthritis – but there are steps you can take to limit your risk, delay the onset, or limit the impact. Some risk factors you cannot change, like gender, family history and age. But there are some risk factors that you have control over.

3-4-50: The 3 behaviors of tobacco use, physical inactivity, and poor diet that lead to the 4 chronic diseases of cancer, cardiovascular disease, diabetes and lung disease also contribute to the incidence and severity of arthritis. Quitting tobacco use and maintaining a healthy weight through good nutrition and exercise can help delay the onset of arthritis.

Once you are diagnosed with arthritis, there are steps you can take to improve your health and minimize the impact on your life. The Centers for Disease Control & Prevention recommend two steps: be active and participate in self-management education programs.

Learn more about preventing various types of arthritis. – Centers for Disease Control & Prevention
What supports are available to Vermonters with arthritis?
Vermont has self-management programs available free to all eligible Vermonters, including supports for those with arthritis. Visit
MyHealthyVT.org
to learn about the Chronic Disease Self-Management Program and the Chronic Pain Management Program and get connected to local supports.
Other programming is available through local area agencies on aging including some offerings of tai chi for arthritis or other fitness, flexibility, strengthening and balance programs.
The Vermont Chapter of the Arthritis Association also has resources and local information available.