Vibrant age-friendly communities foster economic growth and benefit the happiness and health of all residents.
Image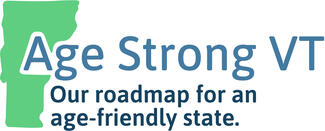 Vermont's older population is our fastest growing age group. By 2030, one in three of us will be over the age of 60.  Becoming an age-friendly state requires a holistic approach that brings us together to ensure older Vermonters are able to contribute their time, wisdom, talents and skills to our communities and to address a wide range of changing needs—such as housing, healthcare, transportation, caregiving, access to healthy food, education and employment.
The Age Strong Vermont draft plan
The public comment period for November 2023 is complete!  Thank you for your input - your suggestions will be reviewed as we update and revise the plan going forward. If you would like to review the draft plan, see link below.
Our Priorities
How will Age Strong VT promote aging well?
Under our current societal framework and given our changing demographics, older Vermonters are placed at a disadvantage when it comes to autonomy, safety, and security throughout the aging process. Older Vermonters may face bias in gaining employment and can face the challenge of managing multiple chronic diseases.
Related Statistics
60% of older adults report experiencing age discrimination in the workplace.
45% of all Vermont employers do not offer retirement benefits.
70% of older adults will need long-term care as they age, yet almost half (46%) of older Vermonters do not know how they will pay for long-term care.
38% of Vermonters with Alzheimer's Disease or Related Dementia have 5 or more chronic diseases.
To mitigate these barriers and prepare for the state's demographic changes, the Age Strong VT plan serves as a roadmap for Vermont state agencies and lawmakers, business owners, social service agencies, town and city planners, and the healthcare industry to build a coordinated and efficient system of services—with the overarching goal of enhancing and securing the right for all Vermonters to age safely and happily, while maintaining dignity and respect.

An age-friendly state supports and advances the 8 pillars of aging strong
Image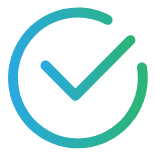 Self-determination
Older Vermonters should be able to direct their own lives as they age, and be granted dignity, respect and autonomy when it comes to decisions affecting their lives. 
Image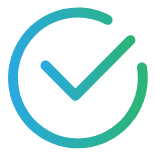 Older Vermonters should be able to maintain their civil and legal rights to be protected. All individuals should feel safe and protected:
Within their living communities
Against abuse, neglect and exploitation
At all stages of life, even if their capacity is diminished
Image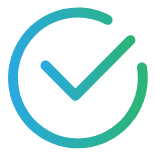 All older Vermonters regardless of age and ability should have the opportunity to:
Receive an adequate income
Work and maintain employment if they choose
Retire without fear of poverty and isolation
Image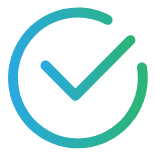 Optimal Health and Wellness
Through the end of their lives, older Vermonters should have the opportunity to receive:
Optimal physical, dental, mental, emotional and spiritual health
Affordable and accessible options for health, counseling, exercise and nutrition
Access to coordinated, competent, and high-quality care
Image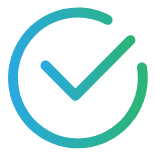 Social Connection and Engagement
Older Vermonters should be free from isolation and loneliness with the opportunities to participate in affordable and accessible social connection within their communities through:
Work and volunteering
Continued education
Arts and culture
Broadband access and other technology
Image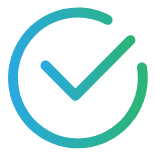 Housing, Transportation and Community Design
Communities should be designed to support and maintain the health, safety and independence of older Vermonters through safe, affordable, and accessible housing, transportation and community support systems.  Flexible and affordable transport pilots underway in Vermont are making the difference in accessing appointments and grocery shopping among older Vermonters.
Image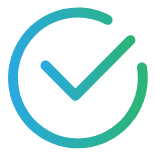 Family caregivers play an essential role in supporting older Vermonters throughout the aging process. All family caregivers should have affordable access to:
Education and trainings
Counseling
Respite
Support
Image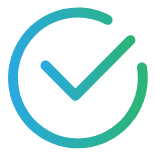 Coordinated and Efficient System of Services
A Coordinated and Efficient System of Services is key to ensuring that the needs of Vermonters are met. Vermonters can feel empowered and better to age well in their homes and community if we work to:
Improve efficient delivery of service
Close gaps in unmet needs
Increase accessibility of resources

How does Age Strong VT apply to me?
Age Strong VT is a plan that benefits all of us. Regardless of your current age or ability, consider what type of aging process you envision for yourself or for your loved ones. Does your community have the resources in place for you to live and age how you imagined?
From current older Vermonters and their family members to our neighbors, caregivers and younger generations, every one of us is getting older. Age Strong VT serves to build a stronger future for our community, where all Vermonters have equitable opportunities to thrive throughout all stages of life— at any age or ability.
Here are some examples of age-friendly initiatives:
Age Friendly Housing: In response to Vermont's changing demographics Vermont's Age-Friendly Housing plan outlines a future of affordable, convenient zoning and infrastructure that promotes socialization, local businesses and overall wellness.
Continuing Education: The University of Vermont is embracing the Age-Friendly University (AFU) global movement to organize and support educational opportunities for Vermonters of all generations.
Age Friendly Health Systems: Vermont hospitals have been moving towards care for older patients that is patient-centered and recognizes the importance of prioritizing the prevention and treatment of dementia. Grace Cottage Hospital leads Vermont in this area and received its "Age-Friendly" certification from the Institute for Healthcare Improvement for their committed care excellence to older adults in 2021.
Healthy Aging Reports by County
One page data reports for each county. Each report contains county-specific demographic data a description of barriers to healthy aging and healthy aging indicators by age group.

How to get involved
With the guidance and oversight of the Department of Disabilities, Aging and Independent Living and the Department of Health, this plan is being drafted and will outline critical actions needed from all corners of our community. To be successful in creating an Age Strong VT we will need involvement from large and small businesses, foundations, healthcare leaders, policymakers, community organizers—and most importantly—you.
What you can do
Share with us what matters to you in aging strong in Vermont. What would you like to see more of? Or a new initiative or project? We would like your input. Complete the form below or email us at 

[email protected]

.
Contact

[email protected]

to join a brief monthly update and to be invited to upcoming meetings and public comment periods on the plan.
Join us to make Vermont a state in which we can all thrive!