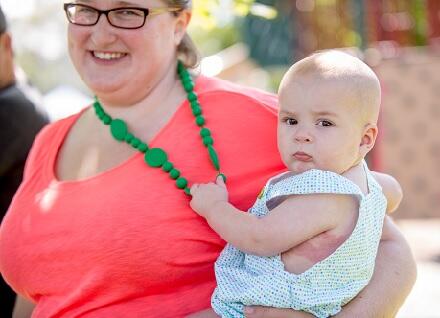 The St. Albans Local Health Office promotes the health and wellness of women, children and families throughout their lives.  To do this we work with:
Women, Children and Families
We help women access health care for healthy pregnancies, and refer women and their partners to drug or alcohol treatment and quit smoking services.
We connect women with WIC Services for nutrition education for their pregnancy, postpartum period, and for nutrition education to support children up to age 5.
We help new moms become successful at breastfeeding by linking women to breastfeeding support services such as our WIC Peer Counselors. We encourage local businesses to become breastfeeding friendly.
We offer training for new moms in many community settings on valuable topics like infant safe sleep.
We reach out to foster parents to share key public health messages on maternal and child health.
Health Professionals and Child Care Providers
We support and outreach to health care and dental health care providers, home visiting nurses, our local parent-child center and child care providers to share current key messages on maternal and child health.
We promote Bright Futures, a national health promotion and prevention initiative that sets kids up for long and healthy lives.
We provide training on a variety of topics to birthing center nurses and home visiting nurses.
We provide education and technical assistance to child care providers.
We serve on teams dedicated to protecting the health and safety of children and families. We collaborate with local health care providers, hospitals and partner organizations to create systems that improve access to care, such as:
ChARM
We participate in ChARM, an inter-disciplinary and cross-agency team whose purpose is to improve health and safety outcomes for children born to mothers with a history of opiate dependence. This is achieved by coordinating medical, substance abuse and other community-based supports. The ChARM team meets monthly to coordinate care for pregnant and parenting mothers in recovery from opiate addiction. Questions regarding the Northwestern Medical Center ChARM team may be directed to Heather at 802-527-5576 or email her at [email protected].
Related Resources
Children's Integrated Services
Help Me Grow Vermont
Learn More
Children, Youth & Families in Vermont
WIC
School and Adolescent Health
Children with Special Health Needs
Breastfeeding Friendly Employers by County
Contact Us
Heather
802-527-5576