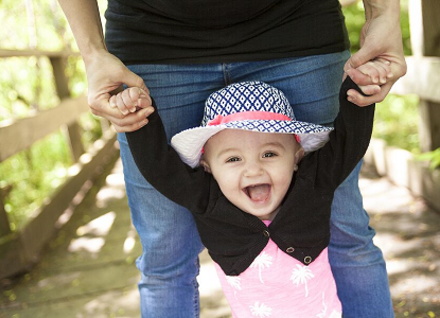 What is Help Me Grow?                                                                               
Help Me Grow
is a system model for improving access to existing resources and services for expectant parents and families with young children through age eight.
Help Me Grow
promotes the healthy development of children by supporting families, providers and communities to link children and families to the services and supports they need.
Want to learn more about Help Me Grow Vermont? The new 2020-2021 Help Me Grow Vermont Annual Report is now available. 
Why Help Me Grow Matters
Experts agree, early detection and connection to services lead to the best outcomes for children with developmental or behavioral challenges. But too often, children don't get connected to services they need at an early age when the benefit of those services is greatest. Many initiatives in Vermont provide services to young children, but families, child health providers, early care and education providers and others don't always know these programs exist or how to connect with them.
How Help Me Grow Works
Help Me Grow works to promote cross-sector collaboration to build efficient and effective early childhood systems that mitigate the impact of adversity and strengthen protective factors among families so that all children can grow, learn and thrive to their full potential. This is achieved through the implementation of four interdependent core components:
Family & Community Outreach to bolster healthy child development through families and facilitate provider networking and collaboration.
Child Health Provider Outreach provides training to support early detection and intervention, use of the Help Me Grow contact center, and use of Vermont's Universal Developmental Screening Registry.
Centralized Phone Access Point/Contact Center serves as the hub to link children and their families to community-based services and answer caregivers' questions about their child's development and behavior. Dial 2-1-1 ext. 6, text HMGVT to 898211, or email at

[email protected]

.
Ongoing Data Collection & Analysis for continuous system improvement, to identify systemic gaps and bolster advocacy efforts.
Visit HelpMeGrowVT.org to find resources for families and providers and make a referral on behalf of a child or family.
Learn how we are doing by viewing the Early Childhood Screening Performance Dashboard.