Evaluating children for developmental concerns
Image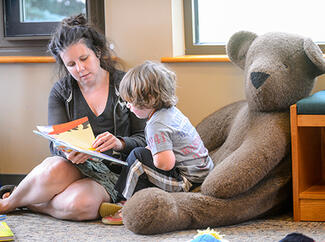 Developmental Evaluation Programs evaluate Vermont children who are thought to have a developmental difference or developmental disability.
While all children develop at their own pace, some children develop at a rate that may concern parents, caregivers and providers.There are many possible causes of differences in a child's social, motor, language or play skills. These range from developmental disorders such as Autism Spectrum Disorder (ASD), cerebral palsy, intellectual disabilities, genetic disorders, learning disabilities, hearing or vision impairments, and the effects of medical illnesses or injuries.
A child's environment, including exposure to certain substances (such as alcohol or lead), as well as toxic stress can also affect a child's development. Regardless of medical history, all children should be screened for developmental delay by their primary care provider.