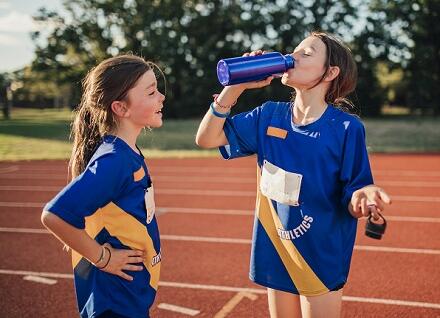 Many school buildings were closed or vacant during summer vacation. This causes the water in a school to sit in plumbing and can lead to poor water quality. To protect health, it is important to flush a building's plumbing before reopening. Learn more about what steps you should take by reading the Water Flushing Guide.
Why Test for Lead
Many Vermont schools are in older buildings, which means they are more likely to have lead in the plumbing. While a major source of lead poisoning in Vermont children is paint, lead in older plumbing and fixtures can add to a child's overall lead exposure.
Lead exposure poses a special risk to children because they absorb lead into their systems more easily than adults do. Lead can slow down growth, impair development and learning, and can cause behavior problems.
To address these risks, Act 66 (2019) requires all Vermont school districts, supervisory unions, independent schools and child care providers to test their drinking and cooking water for lead. If lead is found in an amount at or above the action level of 4 parts per billion (ppb), the school or child care provider must immediately take the fixture out of service and take steps to eliminate or reduce the amount of lead to below 4 ppb.
This law builds on the 2017 water testing pilot project in which several supervisory unions and districts participated.
go to the lead in drinking water results website
Go to the School Testing Schedule
The State of Vermont will cover all testing costs. The State will also reimburse for the actual costs to replace fixtures up to a certain amount.