We spend about 90% of our time indoors, and a lot that time is spent at home. The condition of our home and environmental hazards within the home can affect our health and safety. Safe and healthy living conditions help prevent disease and injury, support mental health and well-being, and promote positive social connections with the community.
The keys to a healthy home are:
Keep it well-ventilated so fresh air circulates and there are no dangerous fumes.
Keep it dry so mold doesn't grow.
Keep it clean, clutter- and dust-free. Practice lead-safe and non-toxic cleaning.
Keep it safe so injuries are prevented, children are kept out of harm's way, and your drinking water is contaminant-free.
Keep it maintained so there are no structural or physical problems with the housing. Follow Vermont law relating to asbestos and lead when renovating your home.
Keep it environmentally sustainable through weatherization and energy efficiency.
Keep it free of pests without using dangerous chemicals or pesticides.
Keep it free of toxins, especially lead. Minimize the number of chemicals used in household cleaners and pesticides.
Keep it free of dangerous gases, especially radon, carbon monoxide and tobacco smoke.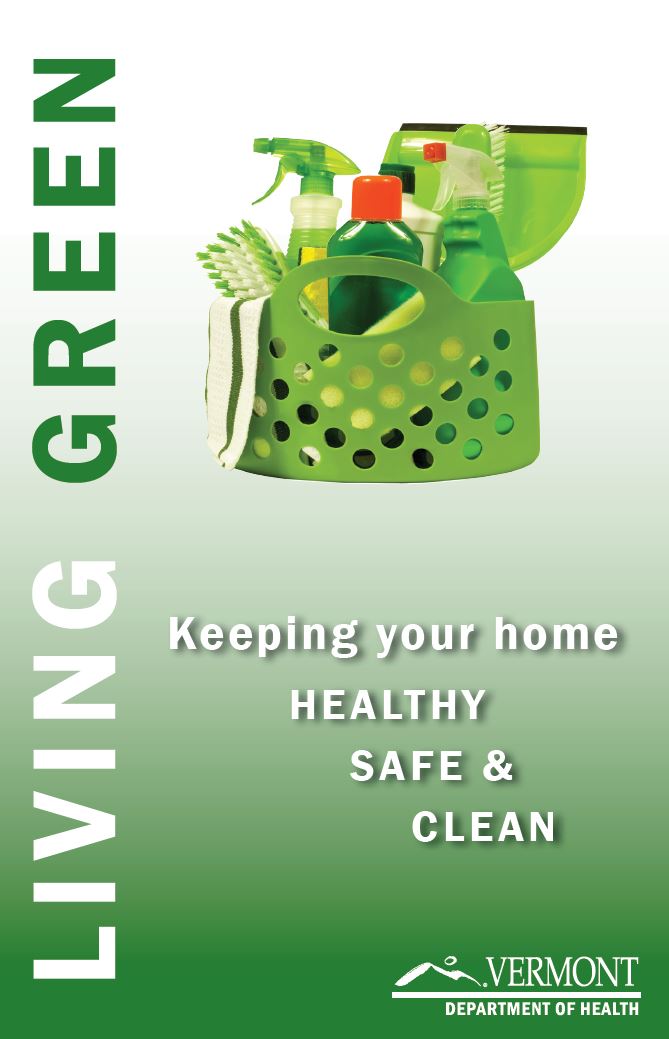 Want to keep your home healthy, safe and clean? Check out our
Living Green Guide
for recipes on how to make your own non-toxic cleaning products. It's easy, cheap, safer for people and pets, and safer for the environment.
Get started by watching the video below to learn how to make your own non-toxic all-purpose cleaner.
Want to learn more? Watch all of our Healthy Homes videos