Emergency Medical Services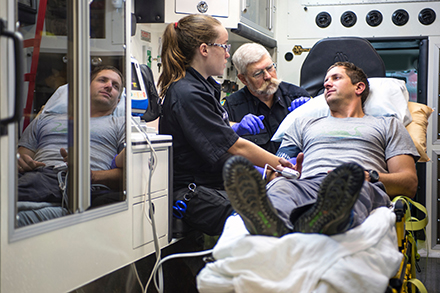 Vermont Office of Emergency Medical Services
Vermont's Emergency Medical Services system – or EMS – responds to medical emergencies every day. EMS is an integrated system for providing emergency medical treatment and transportation of sick and injured patients.
The Vermont Office of Emergency Medical Services works on behalf of Vermonters to ensure that the EMS system is adequately equipped and prepared to provide the best out-of-hospital emergency care possible. There are nearly 180 ambulance and first responder agencies in the state, and most of our nearly 3,000 licensed EMS personnel are volunteers.
it's emergency medical services week (may 17-23)!
Thanks to all of you who submitted photos for #WeareVTems, and thanks for all you do for your communities!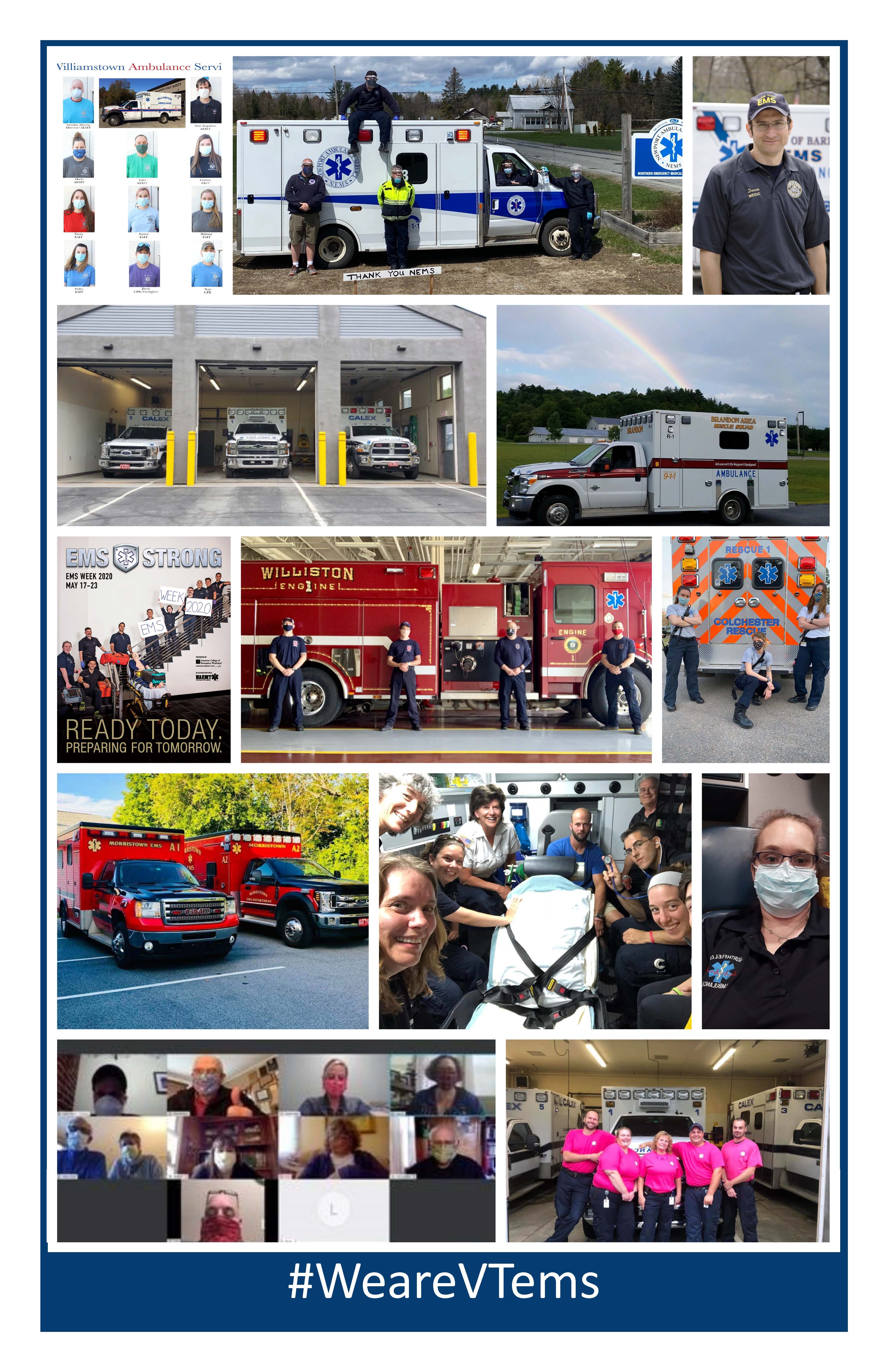 Vermont EMS COVID-19 Resources
Non-Emergency Activities During COVID-19
Rapid Response Team For COVID-19 Testing
Absenteeism Effect Survey Results
District COVID-19 Survey Results
SIREN Resources
Protocols for COVID-19 Response
Other COVID-19 Resources
Provisional License Applications
Corona Virus Disease (COVID-19) EMS Response
Vermont Statewide EMS Protocols
The Vermont EMS Office is committed to supporting the delivery of excellent, evidence-based emergency care to all Vermonters and our visitors. To that end, we are constantly reviewing our treatment protocols, and we publish one major revision every two years.  You can download the most recent version below:
2020 Version (Effective May 15, 2020 - upon completion of training)
2018 Version (Valid through September 30, 2020)
Videos for donning and doffing procedures for PPE (Personal Protective Equipment)